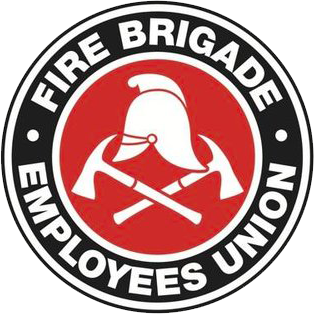 Strength in unity since 1910
Relieving Dispute
May 26, 1995
The Union writes to inform you of an instruction issued to all Relieving Firefighters and Relieving Officers instructing them to request the provision of Brigade transport for all relieving duty, acting up, standbys and outduties, as per Clause 17.8.3 (b) of the Consent Award.  This instruction is to take effect at 0800 Hours Friday, 2 June 1995.
The Union has chosen to fully enact "the provision of transport" clause of the Award for a number of reasons:
To bring to a satisfactory conclusion the 6 months of representation made by the Union on relieving provisions.
The continuing problems with different interpretations of the relieving provisions.
The gross inadequacies in the renumeration of relievers to and from the G.S.A.
The inadequacy of the Department's regional trucks and firefighters to staff them.
To convince the Department of its obligations to deliver on its commitments in the Award regarding the taxable component of the base payments.
The Union has chosen to take this course of action after 6 months of delay and obstruction by the Department, by calling upon a provision of the Award the Department have no option but to provide transport.
Accordingly, the Union seeks your support in this matter. All Relieving Firefighters, Relieving Officers and on shift Inspectors have been notified of the instruction and directed to comply.
The instructions intent is not to inconvenience Union members, and as such members have every right to transport themselves to the station they are directed to.  However, every member has an obligation to ensure that they have available their full compliment of uniforms and accoutrements.  This will require all members to have the Department transport their lockers.
No member is to commence duty until the Department has transported that member's locker to the station.
STAY UNITED – STAY AHEAD
Yours fraternally
CHRIS READ
State Secretary