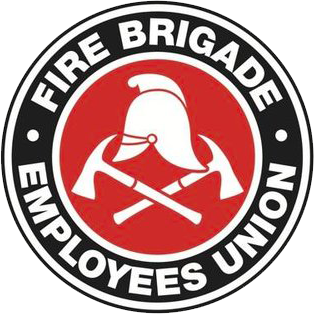 Strength in unity since 1910
SAFE MINIMUM CREWING FOR RESPONSE IN THE GREATER SYDNEY, NEWCASTLE AND WOLLONGONG AREAS
July 31, 1995
The report of the 1982 Joint Working Party for Review of Fire Station Manning found that four was the minimum safe crew for pumping appliances in Newcastle, Sydney and Wollongong. This was founded primarily on the basis of safety – both for firefighters and the community.
As a result, Newcastle, Sydney and Wollongong permanent staff have operated with S/O and three as a minimum safe response level for pumping appliances ever since.
The safety of all firefighters is paramount, and there is no justification to jeopardise retained safety by responding with less than four on any appliance within these areas. Safety is not negotiable. Staff responding with less than four on an appliance are risking workers' compensation coverage and face other liabilites, such as accountability before Coronial Inquests.
The Union's State Committee of Management, State Executive and Retained Sub-Branch Executive have all considered this issue over recent months. The following resolutions currently exist as Union policy:
Should a Retained Brigade's response time be compromised by achieving a minimum crew of four (4), the Union shall pursue and secure the employment of additional staff to the extent necessary to eliminate such occurrences.
Explanation: Retained Brigades should employ the number of staff necessary to ensure an effective response in the shortest time. If Brigades cannot respond quickly due to the requirement to achieve a safe working crew of four, the Union will argue for more staff to be employed by that Brigade.
That the safe minimum crewing level of four firefighters per appliance is to apply in all instances throughout the Greater Sydney, Newcastle and Wollongong areas, being consistent with the findings of the July 1982 Joint Working Party Review of Fire Station Manning.
Explanation: This applies for permanents on the basis of safety and operational efficiency, and shall now apply to retained staff in these areas as well.
That where immediate availability of retained staff falls below the safe crewing minimum of four within the Greater Sydney, Newcastle and Wollongong areas, permanent staff are to be recalled to the degree necessary to ensure that a safe working crew of four is available.
Explanation: By demanding that four firefighters are always available to rapidly respond, the Union is ensuring that the safety of firefighters is protected, and that the public is receiving the service it is entitled to. If retained staff are not available, the Station Commander (Captain or S/O) should immediately inform the Operational Commander of the shortage below four. Through the use of recall, out-duty or stand-by, the Operational Commander should arrange for permanent staff to stand by at the Station until such time as the number of retained staff available again reaches a level of four or more. If three retained staff are available, one permanent firefighter shall be provided. If two then two, if one then three etc.
There is absolutely no justification for any difference in safe minimum crewing levels between permanent and retained staff.
Union policy will now ensure rapid response with safe and effective crew levels. The public benefits and so too do  firefighters. There is of course a responsibility placed on retained staff to advise of their availability and respond quickly if available. If four are available, there is no problem with response times. If not, permanent staff will now stand by to the extent necessary to ensure rapid response. This instruction may cost the Department in dollar terms, but so what? If the Department has to pay to protect the well-being of it's employees and to provide a proper service to the public, then so be it!
The Union will continue to examine this matter and it's statewide implications.
Effective immediately, all members are directed to strictly comply with and enforce the following instruction:
No pumping appliance within the Greater Sydney , Newcastle and Wollongong areas shall respond without a crew of four operational firefighting staff.
For the purposes of this instruction, the:
Greater Sydney Area is defined by all Brigades within Zones 1 & 2, bounded by 80 Bundeena, 88 Campbelltown, 421 Picton, 82 Richmond, 75 Berowra.
Greater Newcastle Area is defined by the Brigades under the Operational Commander's responsibilty i.e. 222 Belmont, 231 Boolaroo, 251 Cardiff, 252 Carrington, 255 Charlestown, 260 Newcastle, 320 Hamilton, 357 Lambton, 376 Merewether, 383 Morrisset, 404 New Lambton, 446 Stockton, 447 Swansea, 454 Tarro, 458 Teralba, 462 Tighes Hill, 464 Toronto, 484 Wallsend, 485 Wangi Wangi, 486 Waratah, 498 West Wallsend, 500 Windale;
Greater Wollongong Area is defined by the Brigades under the Operational Commander's responsibility i.e. 207 Albion Park Rail, 210 Balgownie, 241 Bulli, 258 Coledale, 269 Corrimal, 277 Dapto, 325 Helensburgh, 346 Kiama, 422 Port Kembla, 442 Scarborough, 461 Thirroul, 474 Unanderra, 488 Warilla, 503 Wollongong.
This instruction is to remain in force until further notice from the Union.
Chris Read
State Secretary,
31st July, 1995