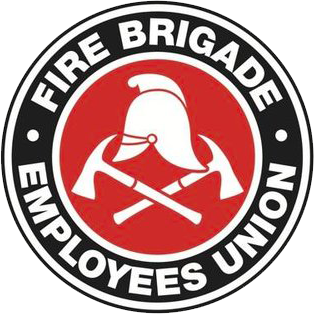 Strength in unity since 1910
INDEPENDENT REVIEW OF WORKERS' COMPENSATION AND REHABILITATION IN THE BRIGADES
August 28, 1995
Following strong representations from the Union, the Minister for Emergency Services has appointed an independent expert to review the management of workers' compensation and rehabilitation in the NSW Fire Brigades.  The Union's action in seeking this review was based on the large number of complaints from firefighters about the handling of their workers' compensation claims and/or their rehabilitation programs
The person appointed by the Minister to conduct the review is Mr Brian Muirhead. Mr Muirhead has a background in Industrial Relations and Workers' Compensation and was a past Senior Commissioner of the NSW Workers' Compensation Court.  In the first phase of the review he will be examining workers' compensation in the Brigades.  He will then be examining rehabilitation issues.
The Union endorses this important review.  It is independent of the Brigades, and the Union has been assured that all correspondence and discussions between firefighters and Mr Muirhead will be treated in the strictest confidence.  A notice from Mr Muirhead about the review will be sent to all Stations.  Firefighters on workers' compensation leave or who retired/resigned in the period from January 1992 to the present time, will be sent letters to their home addresses so that they have the opportunity to submit their comments.
THE UNION URGES ALL MEMBERS WHO HAVE EXPERIENCED ANY DIFFICULTIES WITH THE BRIGADES HANDLING OF THEIR WORKERS' COMPENSATION CLAIMS AND/OR REHABILITATION PROGRAMS TO CONTACT MR BRIAN MUIRHEAD AT PO BOX 235 STRATHFIELD 2135.
If members have any questions about the review they should contact the Union office in the first instance.  The Industrial Officer handling this matter is Paul Good.
Simon Flynn
Acting State Secretary