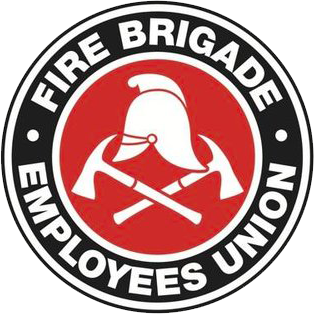 Strength in unity since 1910
OH&S Committee Elections
November 27, 1995
It is expected by now that all members will have received their ballot papers for the OH&S Committee elections, and that most members shall have already voted. For those members who are yet to vote, it is important that you do so in order to communicate to the Department the importance of workplace health and safety to it's employees.
The Union's State Committee of Management determined that the Central Committee's employee representatives should be your Union's elected officials, given the fundamental industrial nature of the issues to face that Committee – some of which include Personal Protective Equipment and Health and Fitness Testing for firefighters. The State Committee of Management is well aware that the other candidates for the Central Committee are also FBEU members, and in no way intends to suggest that those candidates are potentially poor representatives or "anti-Union", indeed their willingness to participate is to be congratulated.
However, strong arguments exist for fielding and supporting an official Union team, some of which are as follows;
the Union office fields most complaints/concerns over OH&S issues, which will ensure these concerns will go directly before the Central Committee,
the Union's officials may be directed by the rank and file through General Meetings, allowing the operation of the Central Committee to be ultimately controlled by the rank and file,
the officials contesting for the Union have all been active in OH&S matters and are members of the Department/Union PPE Joint Working Party, Health and Fitness JWP, etc.,
all officials of the Union are in constant contact with each other and meet monthly as the State Committee of Management, allowing unified and coordinated employee participation on the Committee,
as Union officials, those candidates are already elected as representatives of the employees and are protected by the Industrial Relations Act,
the issues to face the Central Committee affect all members and are clearly industrial, with the Union's candidates being bound to operate within Union policy.
The Union fought for the establishment of these Committees, and urges all members to vote thoughtfully. The Union's State Committee of Management supports 1. Leon Cattini, 2. Bob Kinsela, 3. Peter Newton and 4. Simon Flynn for Central Committee, but whichever way you decide, be sure to vote – your safety at work depends on it.
Chris Read
State Secretary
27th November, 1995