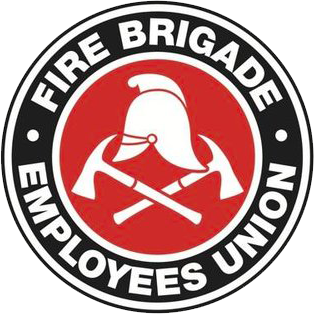 Strength in unity since 1910
Vic. Dispute-What's At Stake?
January 16, 1996
The dispute between the United Firefighters Union of Australia and the Kennett Government is ongoing, with the parties seeming no closer to reaching agreement now than five months ago. However, members should be aware that the national bans are not in direct support of the Victorian Branch wage claim.
Whilst the NSW Branch and all firefighters around the country are clearly supportive of the Victorian 16% claim, the real cause for the national industrial action – the first such national action undertaken by the UFUA – is the Kennett Government's move to initiate civil legal action against individual Victorian Branch Union officials and the national Union itself. Also at stake is the very premise upon which firefighters win wage increases.
Kennett is insisting that the firefighters won't have any rise if they don't give productivity trade-offs. Firefighting is a non-productive service industry with no possible way to measure "productivity", so the sort of trade-offs Kennett's talking about are more work with less staff and an outright attack on hard-won conditions. One "trade-off" attached to the latest 10% offer is that the Union must accept a reduction of a further 75 firefighter positions (the MFB has lost close to 500 positions over the last five years). Another is a requirement for firefighters to take on an Emergency Medical Services (EMS) role, meaning first response to ambulance service calls. Besides the Union's refusal to cannibalise ambulance jobs, no-one in their right mind would take on another specialised role for a lousy 10%. If the Victorian Branch is forced to accept such arrangements, then trade-offs and job-losses will become the pattern for all future firefighter wage rounds nationally – a situation the UFUA will obviously fight.
Kennett's move to take tort (or civil) action against individual Union officials from the Victorian Branch and National Office is an outrage of the highest order. Responding to a blatant attempt to smash the Union by prosecuting individual officials and members, the ACTU has pledged full support in what may become a national dispute across all industries given the obvious threat posed to the very basis of unionism. An injury to one is an injury to all, with this a very clear attack on both the UFUA and the trade union movement – this is our fight.
MEMBERS ARE REMINDED THAT ALL ADMINISTRATIVE BANS IN PLACE SINCE JANUARY 1 ARE TO REMAIN IN FORCE UNTIL FURTHER NOTICE.
Chris Read
State Secretary
16th January, 1996