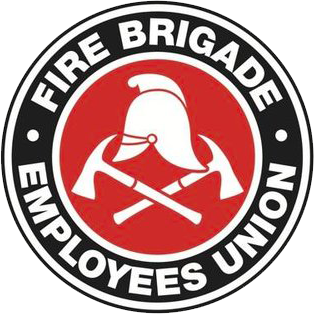 Strength in unity since 1910
Minister announces Albion Park Upgrade
July 26, 1998
MEDIA RELEASE
The Benefits of Playing With Fire
The future of firefighting services in Shellharbour City received a welcome boost as a result of announcements made by the Minister for Emergency Services, the Hon. Bob Debus MP, at the weekend.
Officiating at Saturday's opening of the NSW Fire Brigades Regional Training Centre at Albion Park, Mr Debus confirmed the Carr Government's commitment to the Illawarra by announcing funding for further stages of the complex situated adjacent to the Albion Park Airport.
The Minister, accompanied by Member for Kiama Bob Harrison MP and Shellharbour City Mayor, Mr Cec Glenholmes, formally opened the $600,000 Training Centre after which the invited guests were treated to a display of the skills of professional firefighters utilising the array of training props that simulate the many challenges faced on a daily basis by the region's professional firefighters.
"Not only have we gained a state of the art training facility for firefighters and other emergency personnel, but the continuing operation of the site will bring enormous benefits to the region in terms of jobs, investment, tourism opportunity and, of course, increased safety for both firefighters and their communities," Mr Darryl Snow, Secretary of the Illawarra Sub-Branch of the FBEU said today.
The Minister's visit to the area was especially welcomed because not only have we gained a Training Centre, he also confirmed that the Carr Government has committed funds to the construction of a new Fire Station at Albion Park to be staffed on a 24 hour basis by the year 2000 adding a further 20 jobs on top of the Training officer and Training Centre Manager positions that were confirmed last week.
"This type of development is precisely the sort of government investment that advantages regional economies and Shellharbour City will be in a position to reap the benefits for many years to come," Mr Snow continued.
"If we pause to consider the economic benefits that will flow from 2500 firefighters per year from around the state utilising the facility and the businesses that will be required to service their accomodation and entertainment needs we can be sure that the Illawarra is a big winner from this investment. From a bare tract of land owned by Shellharbour City ratepayers we are now seeing a development from which the whole area will gain," Mr Snow concluded.