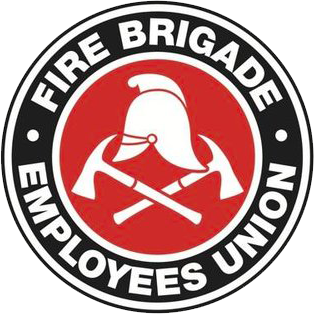 Strength in unity since 1910
51 STATION, FORESTVILLE RELOCATION PENDING DA APPROVAL
August 25, 1998
Last Monday 17/8, the Union and Department agreed to relocate 51's pumper and tanker to the Brigades' property at Terrey Hills until the major renovations at the Forestville Station were completed. It is expected that construction work will take at least another 3 months.
The Warringah/Pittwater RFS then pointed out to the Department that the Terrey Hills property required a Development Application and approval from Warringah Council before 51's crews could move in. The RFS offered the Belrose bush fire station, but this offer had to be declined. After all, the Union continues to argue for more fire protection, not less, and we couldn't possibly agree to what amounted to the closure of Belrose BFB only 5 weeks out of the bush fire season. We also thought it very unfair to force the Belrose volunteers out of their own station, particularly as the NSWFB has a vacant property virtually next door.
On Thursday 20/8, despite the agreement of Monday 17/8, the Department ordered 51's pumper and crew to 40 Station, and 51's tanker and crew to 61 Station. The Union countered by instructing 51's members to relocate to the Terrey Hills property. 51 Station has continued to operate out of Terrey Hills – without any difficulty – since that time.
The Department took the Union to the NSW Industrial Relations Commission, with three separate hearings to date (Thurs 20th, Fri 21st and today, Tuesday 25th). As a result of those proceedings, and ongoing negotiations with the Department:
The Union has now agreed to relocate as per Brigade instructions;
The Department has agreed to submit an urgent Development Application (DA) for Terrey Hills; and
The parties have agreed that immediately upon DA approval by Council, 51's members and equipment will be returned to Terrey Hills until the renovation/expansion work at Forestville has been completed.
The issue can now be resolved by Warringah Council processing the DA for Terrey Hills without delay or political interference. The people of Davidson, Belrose and Terrey Hills will be denied appropriate urban fire protection until this occurs. With the DA's submission today, the ball (and responsibility) is now in Warringah Council's court and we can only assume that the Councillors will exhibit as much concern for their ratepayers' safety as we have.
Chris Read
State Secretary Tuesday 25th August, 1998