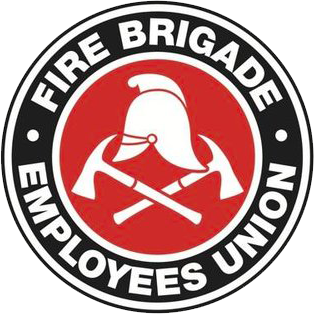 Strength in unity since 1910
Country Transfer Register Update
December 3, 1998
Following the close of all appeals and challenges on Friday 20 November 1998, the Union oversaw the appeal process that was conducted by the Department on Tuesday 24 November 1998.
Following a number of challenges lodged, the Department has indicated its intention to verify the residential address of every member who has claimed residential status. It is understood that the Department will require 3 out of a range of 6 types of verification documents from members. Where members are unable to provide the required evidence, they shall be removed from the list. Members who are removed from a list may reapply subsequently but their application will be placed on the list in order of receipt.
Whilst the lists which follow are correct as at 0900 Hrs on 30 October 1998, it is possible that some names may be removed from the list through the verification process.
Any applications that were received after the close of applications have not been added to the following lists, but will be placed on the lists in order of receipt at a later date.
As with the first version of these lists, those currently claiming residential status are marked with a (R) whilst those whose position on the list was determined by ballot are marked with a (B).
| | | |
| --- | --- | --- |
| Armidale | | |
| | | |
| 1 | 7224 | Chetwynd, R. (R) |
| 2 | 7582 | Marker, G. (B) |
| 3 | 7523 | Gillard, T. (B) |
| 4 | 6684 | Stokes, G. (B) |
| 5 | 7480 | McIntosh, S. (B) |
| 6 | 6704 | Knight, S. (B) |
| 7 | 4986 | Todd, J. (B) |
| 8 | 7462 | Meuron, D. (B) |
| 9 | 6894 | Fell, D. (B) |
| 10 | 7213 | Stevens, W. (B) |
| 11 | 6922 | Clark, A. (B) |
| 12 | 7524 | Hoad, P. (B) |
| 13 | 7770 | Lewis, P. (B) |
| 14 | 6526 | Smith, M. (B) |
| | | |
| Bathurst | | |
| | | |
| 1 | 5853 | Desmond, R. (R) |
| 2 | 7267 | Brown, S. (R) |
| 3 | 6526 | Smith, M. (B) |
| 4 | 7346 | Huggett, S. (B) |
| 5 | 7569 | Robinson, M. (B) |
| 6 | 6987 | Barber, T. (B) |
| 7 | 6295 | De Simone, A. (B) |
| 8 | 7691 | McKie, P. (B) |
| 9 | 6684 | Stokes, G. (B) |
| 10 | 7186 | Triggs, D. (B) |
| 11 | 7503 | Jeffery, M. (B) |
| | | |
| Coffs Harbour | | |
| | | |
| 1 | 6743 | La Macchia, N. (R) |
| 2 | 7709 | Hennessey, P. (R) |
| 3 | 7135 | Hulbert, S. (R) |
| 4 | 7114 | Hulbert, A. (R) |
| 5 | 5583 | Townsend, B. (R) |
| 6 | 7137 | Ansett, V. (R) |
| 7 | 6704 | Knight, S. (R) |
| 8 | 7582 | Marker, G. (R) |
| 9 | 5867 | Poulton, P. (B) |
| 10 | 7524 | Hoad, P. (B) |
| 11 | 6629 | Conlan, P. (B) |
| 12 | 5418 | MacRae, A. (B) |
| 13 | 7480 | McIntosh, S. (B) |
| 14 | 5927 | Davis, M. (B) |
| 15 | 6657 | Hook, C. (B) |
| 16 | 6028 | Brassel, T. (B) |
| 17 | 7731 | Pilati, D. (B) |
| 18 | 7156 | Mailey, G. (B) |
| 19 | 7332 | Lenthall, A. (B) |
| 20 | 6533 | Dennis, R. (B) |
| 21 | 7592 | Gibson, D. (B) |
| 22 | 6703 | Arentz, G. (B) |
| 23 | 7243 | Schreiber, S. (B) |
| 24 | 6674 | Savage, M. (B) |
| 25 | 7580 | Blade, W. (B) |
| 26 | 5678 | Reily, C. (B) |
| 27 | 6163 | Randall, S. (B) |
| 28 | 6925 | Ley, M. (B) |
| 29 | 6302 | Richards, P. (B) |
| 30 | 6001 | Meek, D. (B) |
| 31 | 7106 | Dowling, B. (B) |
| 32 | 6582 | Mackintosh, L. (B) |
| 33 | 5763 | Haynes, G. (B) |
| 34 | 6230 | Wheeler, A. (B) |
| 35 | 7375 | Johnson, D. (B) |
| 36 | 5996 | Scholes, J. (B) |
| 37 | 7012 | Peacock, G. (B) |
| 38 | 6894 | Fell, D. (B) |
| 39 | 5362 | Maddox, K. (B) |
| 40 | 6972 | Schmitzer, K. (B) |
| 41 | 6688 | Tomlinson, A. (B) |
| 42 | 5905 | Artis, S. (B) |
| 43 | 7268 | Smith, G. (B) |
| 44 | 6684 | Stokes, G. (B) |
| 45 | 7378 | Seifert, D. (B) |
| 46 | 7099 | Owens, R. (B) |
| 47 | 6803 | Murray, N. (B) |
| 48 | 7334 | Anderson, I. (B) |
| 49 | 5646 | Butler, P. (B) |
| 50 | 7213 | Stevens, W. (B) |
| 51 | 6307 | Paine, A. (B) |
| 52 | 6304 | Ambrose, R. (B) |
| 53 | 6966 | Edwards, B. (B) |
| 54 | 7701 | Watson, G. (B) |
| 55 | 6208 | O'Sullivan, S. (B) |
| 56 | 6647 | Bryant, M. (B) |
| 57 | 7770 | Lewis, P. (B) |
| 58 | 6974 | Rose, G. (B) |
| 59 | 7040 | Roussis, P. (B) |
| 60 | 7019 | Swilks, D. (B) |
| 61 | 7381 | Kilduff, B. (B) |
| 62 | 6640 | Kopp, M. (B) |
| 63 | 6781 | Newell, M. (B) |
| 64 | 6922 | Clark, A. (B) |
| 65 | 5889 | Farr, R. (B) |
| 66 | 6961 | Ridge, K. (B) |
| 67 | 6566 | Heathcote, J. (B) |
| 68 | 6796 | Bresnahan, P. (B) |
| 69 | 4764 | Ellerington, G. (B) |
| 70 | 7569 | Robinson, M. (B) |
| 71 | 6991 | Stevenson, C. (B) |
| 72 | 6534 | Hunter, A. (B) |
| 73 | 7007 | Ollerenshaw, M. (B) |
| 74 | 6455 | Chant, M. (B) |
| 75 | 7511 | Tester, G. (B) |
| 76 | 6413 | Edwards, B. (B) |
| 77 | 7098 | Makarenko, D. (B) |
| 78 | 6615 | Chappell, B. (B) |
| 79 | 7477 | Jones, S. (B) |
| | | |
| Dubbo | | |
| | | |
| 1 | 7606 | Cusack, C. (R) |
| 2 | 7318 | Ritchie, T. (B) |
| 3 | 6295 | De Simone, A. (B) |
| 4 | 4986 | Todd, J. (B) |
| 5 | 7405 | Barber, G. (B) |
| 6 | 6987 | Barber, T. (B) |
| | | |
| Goonellabah | | |
| | | |
| 1 | 6758 | Cox, B. (R) |
| 2 | 7135 | Hulbert, S. (R) |
| 3 | 7137 | Ansett, V. (R) |
| 4 | 6807 | Went, T. (R) |
| 5 | 6586 | Sutherland, P. (R) |
| 6 | 7480 | McIntosh, S. (B) |
| 7 | 7106 | Dowling, B. (B) |
| 8 | 6684 | Stokes, G. (B) |
| 9 | 6302 | Richards, P. (B) |
| 10 | 7770 | Lewis, P. (B) |
| 11 | 6577 | Lancaster, S. (B) |
| 12 | 7012 | Peacock, G. (B) |
| 13 | 5889 | Farr, R. (B) |
| 14 | 7511 | Tester, G. (B) |
| 15 | 6266 | Pritchard, L. (B) |
| 16 | 6704 | Knight, S. (B) |
| 17 | 7213 | Stevens, W. (B) |
| 18 | 6812 | Pearce, M. (B) |
| 19 | 6304 | Ambrose, R. (B) |
| 20 | 7185 | Dowd, P. (B) |
| 21 | 5956 | Breen, S. (B) |
| 22 | 6163 | Randall, S. (B) |
| 23 | 6413 | Edwards, B. (B) |
| 24 | 7582 | Marker, G. (B) |
| 25 | 7477 | Jones, S. (B) |
| 26 | 7303 | Muscat, S. (B) |
| 27 | 6922 | Clark, A. (B) |
| 28 | 5996 | Scholes, J. (B) |
| 29 | 6657 | Hook, C. (B) |
| 30 | 6961 | Ridge, K. (B) |
| 31 | 4864 | Warton, G. (B) |
| 32 | 5927 | Davis, M. (B) |
| 33 | 7043 | Bruce, A. (B) |
| 34 | 7156 | Mailey, G. (B) |
| 35 | 6307 | Paine, A. (B) |
| 36 | 4986 | Todd, J. (B) |
| 37 | 7381 | Kilduff, B. (B) |
| 38 | 6615 | Chappell, B. (B) |
| 39 | 7580 | Blade, W. (B) |
| 40 | 6647 | Bryant, M. (B) |
| 41 | 7019 | Swilks, D. (B) |
| 42 | 6566 | Heathcote, J. (B) |
| 43 | 7378 | Seifert, D. (B) |
| 44 | 6230 | Wheeler, A. (B) |
| 45 | 5646 | Butler, P. (B) |
| 46 | 6455 | Chant, M. (B) |
| 47 | 7227 | Butler, G. (B) |
| 48 | 7642 | Van Druten, A. (B) |
| 49 | 7383 | Bennett, K. (B) |
| 50 | 6894 | Fell, D. (B) |
| 51 | 6688 | Tomlinson, A. (B) |
| 52 | 6543 | Goodenough, M. (B) |
| | | |
| Goulburn | | |
| | | |
| 1 | 6796 | Bresnahan, P. (B) |
| | | |
| Maitland | | |
| | | |
| 1 | 7607 | Dever, R. (R) |
| 2 | 6585 | Martin, J. (B) |
| 3 | 6279 | Turner, W. (B) |
| 4 | 7657 | MacLean, J. (B) |
| 5 | 7613 | Michell, G. (B) |
| 6 | 6107 | Duffy, K. (B) |
| 7 | 7627 | Cox, S. (B) |
| 8 | 7469 | Sewell, J. (B) |
| 9 | 7320 | Cooper, P. (B) |
| 10 | 7647 | Doherty, L. (B) |
| 11 | 5763 | Haynes, G. (B) |
| 12 | 7628 | Elloy, D. (B) |
| 13 | 6526 | Smith, M. (B) |
| 14 | 6295 | De Simone, A. (B) |
| 15 | 6923 | McGinlay, J. (B) |
| 16 | 5483 | O'Brien, L. (B) |
| 17 | 6684 | Stokes, G. (B) |
| 18 | 7632 | Harper, M. (B) |
| 19 | 6781 | Newell, M. (B) |
| 20 | 6962 | White, D. (B) |
| 21 | 4913 | Turton, G. (B) |
| 22 | 7012 | Peacock, G. (B) |
| 23 | 7439 | Kenny, G. (B) |
| 24 | 7480 | McIntosh, S. (B) |
| 25 | 7718 | Sheather, J. (B) |
| 26 | 7528 | Morgan, S. (B) |
| 27 | 6145 | Fleming, D. (B) |
| | | |
| Nowra | | |
| | | |
| 1 | 4847 | Camilleri, G. (R) |
| 2 | 6125 | Rossetto, G. (R) |
| 3 | 5967 | Atkins, M. (R) |
| 4 | 6714 | Brigden, J. (R) |
| 5 | 5077 | Drew, G. (R) |
| 6 | 6417 | McManus, J. (R) |
| 7 | 7145 | Brennan, S. (R) |
| 8 | 7182 | Allan, J. (R) |
| 9 | 6718 | Bensley, B. (R) |
| 10 | 6793 | Maciejowski, S. (R) |
| 11 | 6480 | Flowers, A. (R) |
| 12 | 6164 | Anderson, M. (R) |
| 13 | 6895 | Katis, R. (R) |
| 14 | 6186 | Stirling, R. (R) |
| 15 | 6851 | Horton, P. (R) |
| 16 | 7106 | Dowling, B. (R) |
| 17 | 5485 | Broadfoot, G. (R) |
| 18 | 6985 | Mitchell, S. (R) |
| 19 | 5085 | Robertson, W. (R) |
| 20 | 7280 | Willis, A. (R) |
| 21 | 6424 | Brickwood, G. (R) |
| 22 | 7211 | Grootenboer, M. (R) |
| 23 | 6821 | Balzer, M. (R) |
| 24 | 4946 | Jonas, G. (R) |
| 25 | 6566 | Heathcote, J. (B) |
| 26 | 6107 | Duffy, K. (B) |
| 27 | 7227 | Butler, G. (B) |
| 28 | 7501 | Guy, N. (B) |
| 29 | 7511 | Tester, G. (B) |
| 30 | 6526 | Smith, M. (B) |
| 31 | 7344 | Bentley, G. (B) |
| 32 | 7129 | McClure, M. (B) |
| 33 | 6922 | Clark, A. (B) |
| 34 | 6629 | Conlan, P. (B) |
| 35 | 7480 | McIntosh, S. (B) |
| 36 | 7079 | Hitchcock, S. (B) |
| 37 | 6684 | Stokes, G. (B) |
| 38 | 7375 | Johnson, D. (B) |
| 39 | 7007 | Ollerenshaw, M. (B) |
| | | |
| Orange | | |
| | | |
| 1 | 7094 | Burns, A. (R) |
| 2 | 7017 | Davidson, L. (R) |
| 3 | 7346 | Huggett, S. (B) |
| 4 | 7691 | McKie, P. (B) |
| 5 | 7318 | Ritchie, T. (B) |
| 6 | 6526 | Smith, M. (B) |
| 7 | 7441 | Knight, P. (B) |
| 8 | 6999 | Dover, G. (B) |
| 9 | 7503 | Jeffery, M. (B) |
| 10 | 6295 | De Simone, A. (B) |
| | | |
| Port Macquarie | | |
| | | |
| 1 | 5583 | Townsend, B. (R) |
| 2 | 7332 | Lenthall, A. (R) |
| 3 | 7122 | Cutcliffe, M. (R) |
| 4 | 7641 | Purcell, S. (R) |
| 5 | 6991 | Stevenson, C. (R) |
| 6 | 7505 | McWhirter, S. (R) |
| 7 | 7215 | Stephenson, G. (R) |
| 8 | 7707 | Gilding, T. (R) |
| 9 | 7709 | Hennessey, P. (R) |
| 10 | 3717 | Stanton, R. (R) |
| 11 | 5418 | MacRae, A. (R) |
| 12 | 7135 | Hulbert, S. (R) |
| 13 | 6684 | Stokes, G. (R) |
| 14 | 7683 | Chinnery, D. (R) |
| 15 | 7395 | O'Brien, J. (R) |
| 16 | 6704 | Knight, S. (R) |
| 17 | 7770 | Lewis, P. (R) |
| 18 | 5233 | Kelly, P. (R) |
| 19 | 6796 | Bresnahan, P. (R) |
| 20 | 6987 | Barber, T. (B) |
| 21 | 6413 | Edwards, B. (B) |
| 22 | 7343 | Hockey, R. (B) |
| 23 | 6894 | Fell, D. (B) |
| 24 | 6629 | Conlan, P. (B) |
| 25 | 7012 | Peacock, G. (B) |
| 26 | 7168 | Lonergan, R. (B) |
| 27 | 6241 | Clark, P. (B) |
| 28 | 6781 | Newell, M. (B) |
| 29 | 7334 | Anderson, I. (B) |
| 30 | 7580 | Blade, W. (B) |
| 31 | 6445 | Heinrich, R. (B) |
| 32 | 6903 | Marschall, A. (B) |
| 33 | 5683 | Syme, A. (B) |
| 34 | 5867 | Poulton, P. (B) |
| 35 | 6640 | Kopp, M. (B) |
| 36 | 6201 | Adams, G. (B) |
| 37 | 5646 | Butler, P. (B) |
| 38 | 5777 | Russell, G. (B) |
| 39 | 7477 | Jones, S. (B) |
| 40 | 6688 | Tomlinson, A. (B) |
| 41 | 6797 | McMillan, S. (B) |
| 42 | 7213 | Stevens, W. (B) |
| 43 | 6974 | Rose, G. (B) |
| 44 | 6304 | Ambrose, R. (B) |
| 45 | 7156 | Mailey, G. (B) |
| 46 | 6674 | Savage, M. (B) |
| 47 | 5905 | Artis, S. (B) |
| 48 | 6107 | Duffy, K. (B) |
| 49 | 7480 | McIntosh, S. (B) |
| 50 | 6803 | Murray, N. (B) |
| 51 | 7701 | Watson, G. (B) |
| 52 | 7106 | Dowling, B. (B) |
| 53 | 7378 | Seifert, D. (B) |
| 54 | 6001 | Meek, D. (B) |
| 55 | 6163 | Randall, S. (B) |
| 56 | 6703 | Arentz, G. (B) |
| 57 | 5763 | Haynes, G. (B) |
| 58 | 7121 | Pennings, C. (B) |
| 59 | 5673 | Snell, M. (B) |
| 60 | 6028 | Brassel, T. (B) |
| 61 | 6487 | Havvisto, A. (B) |
| 62 | 7718 | Sheather, J. (B) |
| 63 | 6860 | Mentha, R. (B) |
| 64 | 7666 | Dadley, A. (B) |
| 65 | 6145 | Fleming, D. (B) |
| 66 | 7019 | Swilks, D. (B) |
| 67 | 6208 | O'Sullivan, S. (B) |
| 68 | 6566 | Heathcote, J. (B) |
| 69 | 6435 | Wade, D. (B) |
| 70 | 7129 | McClure, M. (B) |
| 71 | 5978 | Geoghegan, M. (B) |
| 72 | 7090 | Davis, R. (B) |
| 73 | 6647 | Bryant, M. (B) |
| 74 | 6302 | Richards, P. (B) |
| 75 | 6124 | Smith, J. (B) |
| 76 | 5316 | Mizon, G. (B) |
| 77 | 7007 | Ollerenshaw, M. (B) |
| 78 | 6922 | Clark, A. (B) |
| 79 | 7176 | Mashman, C. (B) |
| 80 | 6627 | Flannery, M. (B) |
| 81 | 6961 | Ridge, K. (B) |
| 82 | 5889 | Farr, R. (B) |
| 83 | 6307 | Paine, A. (B) |
| 84 | 7040 | Roussis, P. (B) |
| 85 | 7381 | Kilduff, B. (B) |
| 86 | 5678 | Reily, C. (B) |
| 87 | 6615 | Chappell, B. (B) |
| 88 | 4864 | Warton, G. (B) |
| 89 | 6426 | Hawkins, R. (B) |
| 90 | 6295 | De Simone, A. (B) |
| 91 | 3601 | Menzies, P. (B) |
| 92 | 4764 | Ellerington, G. (B) |
| | | |
| Tamworth | | |
| | | |
| 1 | 7190 | Cork, G. (R) |
| 2 | 6837 | Bradburn, P. (R) |
| 3 | 6176 | Tranter, R. (R) |
| 4 | 7523 | Gillard, T. (B) |
| 5 | 7770 | Lewis, P. (B) |
| 6 | 7213 | Stevens, W. (B) |
| 7 | 4986 | Todd, J. (B) |
| 8 | 7480 | McIntosh, S. (B) |
| 9 | 6684 | Stokes, G. (B) |
| | | |
| Tweed Heads | | |
| | | |
| 1 | 6137 | Mooney, D. (R) |
| 2 | 6510 | Blakey, S. (R) |
| 3 | 6758 | Cox, B. (R) |
| 4 | 5714 | Robinson, C. (R) |
| 5 | 7085 | West, D. (R) |
| 6 | 6511 | Mackay, G. (R) |
| 7 | 5583 | Townsend, B. (R) |
| 8 | 6418 | Purcell, S. (R) |
| 9 | 7137 | Ansett, V. (R) |
| 10 | 6789 | Richards, M. (R) |
| 11 | 6807 | Went, T. (R) |
| 12 | 6586 | Sutherland, P. (R) |
| 13 | 6243 | Fraser, R. (B) |
| 14 | 6930 | Poole, A. (B) |
| 15 | 5625 | Jarvis, M. (B) |
| 16 | 7176 | Mashman, C. (B) |
| 17 | 6640 | Kopp, M. (B) |
| 18 | 6413 | Edwards, B. (B) |
| 19 | 5840 | Peck, R. (B) |
| 20 | 7303 | Muscat, S. (B) |
| 21 | 6543 | Goodenough, M. (B) |
| 22 | 7525 | Hunter, C. (B) |
| 23 | 5938 | Honey, J. (B) |
| 24 | 7135 | Hulbert, S. (B) |
| 25 | 6302 | Richards, P. (B) |
| 26 | 6001 | Meek, D. (B) |
| 27 | 6295 | De Simone, A. (B) |
| 28 | 5761 | Woods, D. (B) |
| 29 | 7227 | Butler, G. (B) |
| 30 | 6674 | Savage, M. (B) |
| 31 | 5925 | Anderson, T. (B) |
| 32 | 6669 | McCabe, P. (B) |
| 33 | 5316 | Mizon, G. (B) |
| 34 | 5759 | Cowie, R. (B) |
| 35 | 6435 | Wade, D. (B) |
| 36 | 7562 | Maguire, C. (B) |
| 37 | 6894 | Fell, D. (B) |
| 38 | 7044 | Kachel, W. (B) |
| 39 | 4864 | Warton, G. (B) |
| 40 | 7383 | Bennett, K. (B) |
| 41 | 7582 | Marker, G. (B) |
| 42 | 7213 | Stevens, W. (B) |
| 43 | 6961 | Ridge, K. (B) |
| 44 | 6829 | Phillpott, G. (B) |
| 45 | 6684 | Stokes, G. (B) |
| 46 | 6968 | Killick, N. (B) |
| 47 | 7666 | Dadley, A. (B) |
| 48 | 6534 | Hunter, A. (B) |
| 49 | 6230 | Wheeler, A. (B) |
| 50 | 6107 | Duffy, K. (B) |
| 51 | 6145 | Fleming, D. (B) |
| 52 | 3797 | Clout, L. (B) |
| 53 | 6304 | Ambrose, R. (B) |
| 54 | 7552 | Westerman, A. (B) |
| 55 | 7378 | Seifert, D. (B) |
| 56 | 5996 | Scholes, J. (B) |
| 57 | 6566 | Heathcote, J. (B) |
| 58 | 5889 | Farr, R. (B) |
| 59 | 7040 | Roussis, P. (B) |
| 60 | 5004 | Evans, P. (B) |
| 61 | 6615 | Chappell, B. (B) |
| 62 | 7393 | Gover, J. (B) |
| 63 | 7276 | Steele, A. (B) |
| 64 | 3886 | Bevan, A. (B) |
| 65 | 6582 | Mackintosh, L. (B) |
| 66 | 6336 | Holmes, A. (B) |
| 67 | 7770 | Lewis, P. (B) |
| 68 | 7106 | Dowling, B. (B) |
| 69 | 7146 | Hood, J. (B) |
| 70 | 7580 | Blade, W. (B) |
| 71 | 6208 | O'Sullivan, S. (B) |
| 72 | 6307 | Paine, A. (B) |
| 73 | 4986 | Todd, J. (B) |
| 74 | 6317 | Ryan, C. (B) |
| 75 | 7515 | Bofinger, D. (B) |
| 76 | 6704 | Knight, S. (B) |
| 77 | 5867 | Poulton, P. (B) |
| 78 | 7287 | Levitt, I. (B) |
| 79 | 7381 | Kilduff, B. (B) |
| 80 | 6657 | Hook, C. (B) |
| 81 | 7185 | Dowd, P. (B) |
| 82 | 6972 | Schmitzer, K. (B) |
| 83 | 5691 | Taylor, D. (B) |
| 84 | 7012 | Peacock, G. (B) |
| 85 | 6364 | Wakeford, R. (B) |
| 86 | 6727 | Maddox, S. (B) |
| 87 | 6688 | Tomlinson, A. (B) |
| 88 | 6647 | Bryant, M. (B) |
| 89 | 7476 | Foster, R. (B) |
| 90 | 5922 | O'Connor, T. (B) |
| 91 | 5418 | MacRae, A. (B) |
| 92 | 6922 | Clark, A. (B) |
| 93 | 7099 | Owens, R. (B) |
| 94 | 6028 | Brassel, T. (B) |
| 95 | 7043 | Bruce, A. (B) |
| 96 | 6690 | Brooks, S. (B) |
| 97 | 7019 | Swilks, D. (B) |
| 98 | 6533 | Dennis, R. (B) |
| 99 | 7652 | Holland, B. (B) |
| 100 | 5616 | Rofe, R. (B) |
| 101 | 7156 | Mailey, G. (B) |
| 102 | 5956 | Breen, S. (B) |
| 103 | 7302 | Buchanan, R. (B) |
| 104 | 7098 | Makarenko, D. (B) |
| 105 | 7133 | Hurst, G. (B) |
| 106 | 7573 | Hensby, C. (B) |
| 107 | 7087 | Bofinger, M. (B) |
| 108 | 7511 | Tester, G. (B) |
| 109 | 7544 | McEwenm, M. (B) |
| 110 | 7128 | Ross, C. (B) |
| 111 | 5334 | Hamilton, S. (B) |
| 112 | 7642 | Van Druten, A. (B) |
| 113 | 7480 | McIntosh, S. (B) |
| 114 | 7478 | Lewis, P. (B) |
| 115 | 5777 | Russell, G. (B) |
| 116 | 7224 | Chetwynd, R. (B) |
| 117 | 6163 | Randall, S. (B) |
| 118 | 7744 | Cavanagh, S. (B) |
| 119 | 6923 | McGinlay, J. (B) |