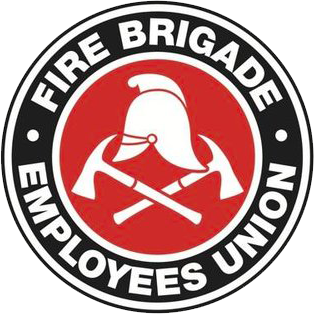 Strength in unity since 1910
Supt's dispute escalates – bans to commence 0800hrs
February 1, 1999
The Department's inaction on the long-running dispute (ie more than 4 years) concerning excess hours worked by our Superintendent and Chief Superintendent members finally forced these senior officer Union members to launch industrial action in support of their claims in November last year.
Superintendent Union members have now refused to work on 6 separate Fridays since November 27, and will again be absent from duty this Friday February 5. Further bans and limitations also came into force for these members today.
The Commissioner has buried his head in the sand throughout this dispute, seemingly unable to comprehend that 39 out of the Brigades' 40 Superintendents and Chief Superintendents are also Union members who have taken legitimate industrial action to force their claim. The fact is that like any other section of the membership, after months of being ignored and treated with contempt, our Superintendents were left with no option but to vote for Union bans.
The Commissioner clearly underestimated our Supt. members' resolve to stick to their bans. 2 months later, with no sign of the members weakening and general industrial action breaking out, the Commissioner has decided his best chance is to directly threaten the Union's members for respecting our bans. The Department has also hinted at disciplinary action for Supt. members who do not tow the line. White shirt or blue shirt, our Union will simply not allow such threats to stand.
Accordingly, all members are instructed that, effective 0800 hrs Tuesday 2/2/99, the following bans and limitations shall apply:
No paperwork or administrative duties are to be undertaken other than firefighter pay/leave related matters. Note: due to the inability to limit AIRS information submitted on-line, NO fire reports are to be completed.
No schools, drills, public relations, public education, lock-outs, or station work other than that necessary to maintain station hygiene. Retained members are still to attend, but not participate in stations drills.
There is to be no catch-up work at the completion of this dispute and these bans are to remain in place until further notice. FBEU – TOUCH ONE, TOUCH ALL!
Chris Read
State Secretary