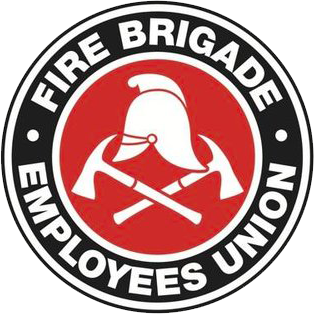 Strength in unity since 1910
Dept walks away from country staffing agreement
March 3, 1999
BANS IMPLEMENTED 1800 HRS TODAY
The Department has abandoned the agreement with our Union for permanent firefighters at Bathurst (on the back to back roster) and Nowra (on the special roster). The Department is claiming that the local Councils will not support these staffing increases, and that it therefore cannot now meet the previously agreed position. However, the Commissioner wrote to the Union on 18/9/98 as follows:
"The Department agrees to the permanent firefighting staff of Station Officer and three on back to back roster at the six stations nominated in your letter, and also the station officer and three on the special roster at those stations also nominated. However, time frames need to be extended to within six months, as the four months indicated in your letter does not allow the Brigades the flexibility to complete this part of the exercise."
Whilst we agreed to the extension to six months (which expires Monday week), there was certainly no mention of our staffing agreement being subject to the approval of local Councils. The Union did the right thing by giving up our water tanker positions well in advance only to be dudded by the Department at the 11th hour. The rank and file voted at last June's Special General Meeting for a package deal and the State Committee isn't prepared to see our Union short-changed now.
ACCORDINGLY, ALL MEMBERS ARE DIRECTED TO OBSERVE RELIEVING BANS, EFFECTIVE 1800 HOURS, TODAY MARCH 3.
Relieving Bans:
Relievers are to return to base stations immediately;
Out-Duty staff are to return to base stations immediately;
No Out-Duties or relieving is to be performed until further notice;
No station is to remain on-line without minimum staffing (eg S/O & 3);
Overtime may still be worked;
No acting-up by any Leading Firefighter to Station Officer.
This direction is to remain in force until further notice from the State Secretary
Chris Read
State Secretary