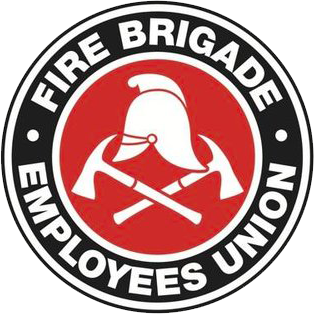 Strength in unity since 1910
Hailstorm Incident – Retained Advice
April 21, 1999
Retained members – What to claim for attending the Sydney Hail Storm Incident
Travelling to and from your station to pick up firefighting uniform
Members should claim $0.68 per kilometre for the lesser of:
(a) the return distance from the member's residence to the station; or
(b) the distance actually travelled on the forward and return journeys to the station.
Travelling to Sydney, or another pick up point, in your own vehicle
Members should claim $0.68 per kilometre for the forward and return journey to Sydney using their private vehicle. This amount should also be claimed where members used their vehicle to travel to and from a pick up point (eg to catch a NSWFB bus to Sydney).
Payment for time in attendance
Retained members based at local stations who were not provided with accommodation (eg. Mortdale, Rhodes, etc) should claim from the time they signed on at their station to the time they signed off at their station.
Members who attended and were accommodated overnight should claim as follows:
First Day of Attendance – Members should claim the total time from signing on at their station up until midnight that night.
Subsequent Days – For each subsequent full day (ie. 0000 Hrs to 2400 Hrs) spent in Sydney, members should claim the total hours they worked provided that they should ensure that they claim a minimum of 16 hours per day. Any period of down time less than 8 hours is considered to be continuous work.
Final Day of Attendance – On the final day (or the 2nd day, if only accommodated for one night), members should claim the total time from 0000 Hrs up until the time they signed off at their own station.
Rate of Pay
The Rate of Pay to be claimed by Retained members for the time worked (as calculated above) shall be as per the Award:
Captain – $20.35 per hour
Deputy Captains – $17.63 per hour
Retained Firefighters – $17.63 per hour
As usual all time after the first hour is paid to the half hour, or part thereof.
Incidentals
Members provided with accommodation or who are entitled to an accommodation allowance, are also entitled to claim the incidental allowance $7.15 per day to cover any sundry expenses (Table 2 of the Award as amended by In Orders 1998/16)
Meal Allowances and Accommodation
The Union's officials met yesterday with the Brigades' Director, State Operations and accept that the Department has made a genuine effort to satisfy the meal and accommodation entitlements provided for under our Award. However, members who believe they may have an entitlement to either meal and/or accommodation allowances should contact Retained Industrial Officers Iain Bailey or Siobhain Climo at the Union Office on 02 9267-5552.
Submitting Claims – HS1
A single Miscellaneous Voucher should be used to claim the number of hours worked (as calculated above), any relevant meal allowances, incidental allowances and kilometres. It is important that members write the pay code HS1 in the Miscellaneous Voucher's "Invoice No." field for all claims.
Chris Read
State Secretary