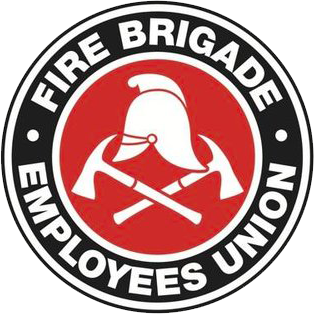 Strength in unity since 1910
D&D Dispute Update #2
July 19, 1999
Important information re this Friday's SGM
The elected officials of our Union's State Committee of Management held a special meeting last Friday to consider the progress of the death and disability dispute. The position as it currently stands can be summarised as follows:
The meeting between the Union, Department and Government held last Wednesday, July 14 made no progress, although we believe some sort of offer may be made to us this Thursday. As a sign of goodwill, the State Committee decided that no action should be taken by our Union prior to Friday's SGM.
Regardless, the State Committee expects that their offer will not meet our basic requirement for equity. As a result, the State Committee is coming to the view that the industrial action planned for August 1 appears to be all-but inevitable.
Union officials have met with the Department to discuss the implications of our industrial action. Several options, including the temporary suspension of the 10/14 roster and unrestricted acting-down of officers were put on the table. However, our Union's agreement to any of these proposals will only occur with the approval of the rank and file membership at this Friday's SGM.
Given the need for members to focus all of our energies on this campaign, and to maintain our unity throughout, the State Committee will now be recommending that the 3 (clearly controversial) agenda items scheduled for this Friday's SGM concerning special duties, promotion to S/O and the promotion of LF's should all be deferred until the conclusion of the D&D dispute. If this motion is supported by Friday's meeting, then another meeting for these 3 issues will be held ASAP following this dispute and we'll deal solely with the D&D issue on Friday. If not, these items will have to proceed.
Because a Government offer is not expected before late Thursday, the State Committee will be meeting early Friday morning in order to frame the recommendations for presentation to the members at the SGM at 10am.
Several elected officials from State Committee are now engaged full-time in visiting Stations in order to keep members informed, and to receive valuable member feedback. We'll be visiting as many Stn's/Platoons as we can, but it's nonetheless important that as many members as possible attend Friday's SGM.
We will win this dispute because we must win it. The alternative will be to allow 100's of our SASS / FSS members to fall into future unemployment, and poverty.
Chris Read
State Secretary