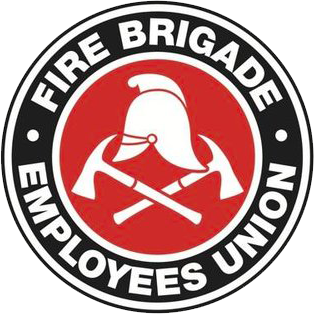 Strength in unity since 1910
D&D Update #3 – RSB Notice
July 21, 1999
Retained Members Not Forgotten
Many retained members have contacted the Union regarding the Death and Disability (D&D) dispute and the foreshadowed industrial action by permanents over the inferior D&D benefits provided under the SASS and FSS super schemes (for more information, see the latest edition of the Union's journal). It's understandable that many retained members are wanting to know what role we'll play in this dispute.
Because occupational superannuation for retained firefighters only started after 1992, all retained members are on the inferior FSS scheme. Therefore, we do not have the same cover as the permanent members covered by the old pre-1985 SSF scheme and every retained firefighter in the state is under as much risk as the worst-placed permanent, even though we all face the same risks. Fair it isn't!
If the Government does not agree to our Union's demand for fair and equitable D&D benefits for all firefighters by July 31, then the 50% of permanents not protected by the old SSF benefits are set to refuse to turn out, leaving the remaining 50% of permanents to continue to work until the Government does agree. But unlike permanent firefighters, there are no "old scheme" retained firefighters available to maintain minimum staffing and fire protection – 100% of retained members being on the inferior FSS scheme. If the same industrial action was applied to retained brigades then no retained member in the state would be turning out in 2 weeks' time. For this reason our Union decided not to include retained members in the action which looks set to commence on 1 August 1999.
It's important to note that our Union is now arguing for the same D&D cover for all firefighters – retained and permanent alike. If the initial industrial action does commence on August 1, then we should fully support our permanent members and our Union in this dispute wherever possible. So while we'll continue to work as usual, we certainly won't be doing the permanents' work! After all, the permanents will be fighting for every firefighter's D&D benefits, including yours.
Finally, if the dispute escalates further then it is highly likely that we as retained members will also be called upon to become directly involved. Keep an eye out for more updates which I will try to circulate as information comes to hand.
Greg Matthews
Retained Sub-Branch Secretary