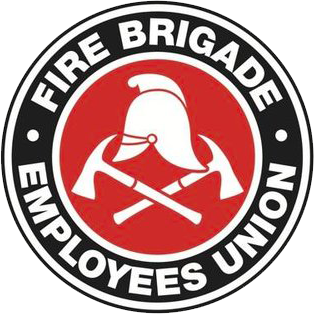 Strength in unity since 1910
D&D Dispute Update #4
July 29, 1999
WHAT HAPPENS 0800 HOURS THIS SUNDAY?
 The 10/14 roster will remain firmly in place.
 SSF members will work as usual. All non-SSF members will refuse to respond, but will otherwise continue to perform any and all safe station work.
 ALL members of "B" Platoon will commence duty as per usual, provided that if the oncoming shift does not have 4 "pre-1985" SSF members available, then the necessary number of offgoing SSF members from "D" Platoon will make themselves available to remain behind on overtime.
 Stations which cannot maintain 4 SSF members, even after keeping "D" Platoon SSF members back on overtime, will go off-line until the necessary number of SSF members (either out-duties or recalls) arrive at the Station.
 It is essential that ALL "pre-1985" SSF members from "A" Platoon who are not on annual leave make themselves available for recall on Sunday, and that all SSF members on all Platoons continue to do so throughout the dispute.
 Because SSF members are not spread evenly across all 4 Platoons, it may be necessary to temporarily transfer some SSF members from one Platoon to another. For this reason the State Committee has agreed to suspend Clause 27.1.2 (which usually provides 14 days' notice for such changes) for the duration of the dispute. Excess hours worked as a result of Platoon change, or for any other reason for that matter, will continue to be paid at overtime rates.
 The State Committee has also agreed to suspend Clause 12.17.1 (which sets the out-duty limit at 8) for the duration of the dispute, ie there will be no limit on out-duties performed throughout the industrial action.
 There will be no restrictions on the acting-down of any and all officers.
 ALL other Award conditions, including relieving provisions, will remain.
In short, it should be business as usual. However, the onus will be on the employers to authorise recalls, and for all SSF members to make themselves available. Provided both occur, then NO fire station will need to close. It might cost the Government, but it CAN be done. It follows that if any stations do actually close, then it will be the Government which closed them.
FOR THE LATEST NEWS ON THE DISPUTE, CHECK THE UNION'S WEBSITE.
Chris Read
State Secretary