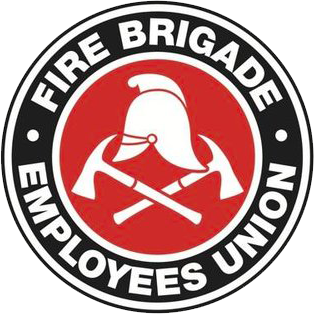 Strength in unity since 1910
Media Release – Strike in the balance
July 29, 1999
FIREFIGHTERS' STRIKE IN THE BALANCE
The Fire Brigade Employees' Union today said that the firefighters' industrial action scheduled to commence this Sunday, August 1 is hanging in the balance following the failure of talks with the Government yesterday.
Proceedings before the NSW Industrial Relations Commission (IRC) this afternoon adjourned without resolution.
The Fire Brigade Employees' Union State Secretary, Mr Chris Read, today said "The Industrial Relations Commission today acknowledged that the current death and disability arrangements for firefighters are grossly unfair. That the IRC went on to describe the employers' position in this dispute as 'inherently wrong' is a surely a sign for the Government to quickly rethink its approach to this issue,".
"Our claim is simple. The Government can either agree to restore equity, or it can continue to thumb it's nose at the 50% of firefighters who have little or no cover in the event of death or injury. The fate of this dispute is now very much in the Government's hands," concluded Mr Read.
The IRC hearing will resume tomorrow (Friday) at 11am.