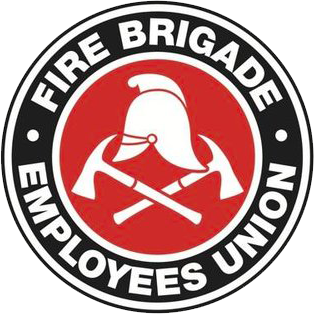 Strength in unity since 1910
Media Release – Govt. "Plainly Unreasonable"
July 31, 1999
The Fire Brigade Employees' Union this afternoon expressed its fear that the industrial action planned to commence tomorrow (Sunday) at 8am is now all but inevitable.
The Union remains shocked and amazed by the Carr Government's continued refusal to restore equitable entitlements for firefighters who are killed or injured. The Union is demanding that the Government treat all firefighters equally by granting the same death and disability arrangements which presently only cover full time firefighters employed before 1985 (approximately 50% of the full time firefighting force) to all firefighters, irrespective of when they joined the Brigade.
In a landmark statement by the Industrial Relations Commission late yesterday, the Government's position was slammed as "plainly unreasonable, unnecessarily pedantic and against the interests of industrial harmony,". The IRC went on to observe that the Government's stance in this dispute "represents a significant and disturbing departure from responsible and appropriate conduct on the part of a major employer in this State,".
(A full copy of the Commission's Statement can be found on the Union's website – http://fbeu.labor.net.au)
FBEU State Secretary, Mr Chris Read today said, "The only party to thumb its nose at the (Industrial Relations) Commission has been the Government. Commissioner Cambridge yesterday made recommendations which the Union was prepared to accept, but the Government won't agree. It's little wonder that the IRC has been so openly scathing of the Government's position – it's indefensible,".
Our claim is a simple one of equity. The only way our members will ever access these benefits is through death or permanent injury, so we'll hardly be queuing up to claim them. Perhaps if we were asking for the same outrageous benefits that politicians themselves receive it would be different, but we're not," said Mr Read.
We deeply regret that unless the Government comes to its senses, we will have no option but to withdraw all of our members who do not have adequate death and disability cover from 8am tomorrow," concluded Mr Read.
Urgent talks are being held with the Government this afternoon.
The Union will be available for media comment outside the main entrance of Governor Macquarie Tower at approximately 3.30pm today.