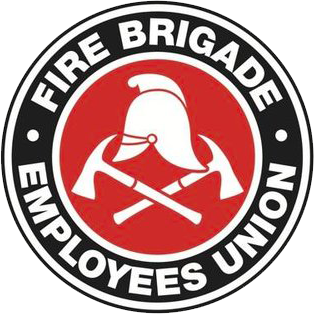 Strength in unity since 1910
D&D dispute update #6
August 1, 1999
MARCH ON PARLIAMENT – A RESOUNDING SUCCESS
More than 1600 FBEU members today marched in rank and file formation, and in full firefighting uniform, from the City of Sydney Fire Station to Parliament House in protest at the Carr Government's continued refusal to treat us and our families equally in the event of death or injury. Arriving at Macquarie Street, our non-SSF members moved forward to hang their tunics and helmets on the gates of Parliament House in a graphic demonstration of the current benefit inequities, and to signal the fact that we cannot and will not return to firefighting duties until our bloated politicians agree to restore full and universal D&D equity.
All members in attendance are to be congratulated for the dignity and professionalism displayed. It was arguably the most moving and powerful protest march that Sydney has seen in many, many years. The fact that many members, permanent and retained, had travelled literally 100's of kilometres to attend is testament to the unity of sense of purpose shared by all of our membership in our pursuit of a fair go in this dispute.
We will win this dispute because we are united, and because we are right. The hypocritical politicians have gone to ground, instead relying upon Commissioner MacDougall to spread their lies and misinformation. The Commissioner has overstepped the mark and fallen from whatever position of respect he may have held amongst our Brigade. Frankly, your elected officials have found his comments to be highly offensive to all of the firefighters he purports to lead.
We have continued to put our position throughout the last two days as simply this: we will cease our current bans the minute the Government agrees to provide equitable D&D benefits for all on-duty injuries. We will argue about other "medical retirement" (ie the sack) issues in due course.
The helmets and tunics left at Parliament House have all been collected (it took more than 3 full Brigade trucks!) and returned to No. 1 Stn. We'll try to arrange for all gear to be returned to members who have not collected it already over the next day or so. Our non-SSF members' response ban remains firmly in force. Congratulations comrades: we've done ourselves, our families, our Brigade and our Union proud. They should think twice before they take on firies – stay united!
Chris Read
State Secretary