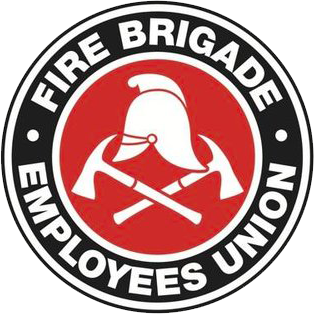 Strength in unity since 1910
D&D update #8
August 4, 1999
IT'S ONLY HALF-TIME
Our current dispute with the Carr Government is far from over, despite our State Committee's decision on Monday to suspend the bans on non-SSF members responding to calls. In a considered move, your President and I agreed to the Industrial Relations Commission's request on Monday morning that we lift our bans in order to allow further conciliation to continue before a Full Bench of the IRC. The State Committee subsequently endorsed that decision. 
Accordingly, the court proceedings have continued. We now expect the Government to return to the IRC with some firm, reasonable and equitable proposals by 1400 hrs today (Wednesday). Our State Committee will meet again tonight at 1800 hrs to consider what progress, if any, has been made and to determine what response, if any, should be made by our Union between tonight and this Friday's Special General Meeting of members.
The Government, through Commissioner MacDougall, has spent the last few days telling all and sundry that they have already offered us equity for all on-duty deaths and injuries. This couldn't be further from the truth. The offer they've put to us is so deficient that the Union estimates that as many as 85% of all medical retirees would not qualify for their proposed pension. As an example, even a member who lost their arm AND a leg on-duty wouldn't qualify! It simply isn't equity, which is why their bogus proposal has been rejected out of hand.
There may be some confusion as to our position on compensation for so-called "off-duty" injuries. Our Union's position remains quite simple. Pre-1985 SSF members are entitled to a 2/3's disability pension for life if they are "medically retired" (which for all practical purposes means you are sacked). "Medical retirement" happens in most cases because the employer, not you, decides that you can no longer do your job. Car accident? Bad luck – you're on the dole. Real equity is equity for all medical retirees, regardless of when you joined the Brigade.
The next important step in this campaign comes at this Friday's SGM (1000 hrs, Lower Town Hall, George St., Sydney). Very important decisions will be made by the members at this meeting, and it is crucial that as many as possible attend. The dispute might not be over, but the scoreboard has us well ahead at half-time:
FIREFIGHTERS 7 – GOVERNMENT 0!
Chris Read
State Secretary