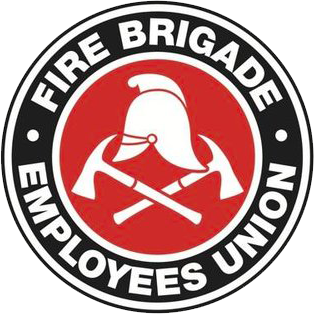 Strength in unity since 1910
D&D Media Release #3
August 11, 1999
Govt puts Politics above Public Safety
The Fire Brigade Employees Union today raised serious questions about the Carr Government's handling of the ongoing dispute over firefighter death and disability benefits. The Union's industrial action is now into it's second week.
Between one-third and one-half of Sydney's fire stations are now being closed by the Government's inaction each day.
The Union has accused the Government of deliberately failing to use all available pre-1985 firefighters to keep fire stations open in a dangerously high-risk political strategy that will eventually cost lives in NSW.
The Union has organised for all pre-1985 members to formally indicate their availability to the NSW Fire Brigades. However many firefighters who have been available to work have been ignored, leading to many unnecessary fire station closures.
FBEU State Secretary, Mr Chris Read today said,
"It appears the Government's attitude towards the welfare of firefighters and their families is now being extended to the wider community,".
"Over one-third of Sydney's fire brigades are now being closed on a daily basis by the Carr Government. Sooner or later people will die if all available off-duty firefighters are not used to keep fire stations open. Perhaps that is the edge the Government is seeking in this dispute?"
"There will be absolutely no moral high ground for this Government to retreat to if they are found to be saving money at the expense of peoples' lives."
Despite the Union's continued willingness to meet, there have been no further negotiations since the collapse of proceedings before the Industrial Relations Commission last Friday. A further General Meeting of members will be held this Friday. The Union confirmed that a general strike of all firefighters was growing as a real option in view of the Government's continued refusal to negotiate.
"50% of the state's professional firefighters have been on strike for over a week, yet we still haven't heard from the Premier. Perhaps he's hoping we'll just go away? If so, he's going to be very disappointed," concluded Mr Read.