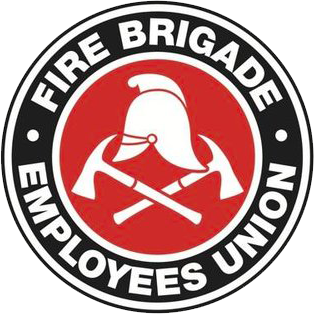 Strength in unity since 1910
D&D update #16
September 3, 1999
GOVT. TURNS TO THREATS AS BANS BEGIN TO BITE
The main action from the Government since the re-introduction of bans last Friday has been largely limited to threats. The Govt. corresponded with our Union yesterday, September 2 for the first time since the re-introduction of bans. Our bans are now clearly having an impact, with the Government labelling the action as 'provocative'. Regrettably, however, the Government is yet to seriously reconsider its shoddy position. The Govt. is moving on some minor issues, namely the percentage rate of the relevant pensions, recognition of same-sex partners and agreement to include any final agreement within our Awards. But we remain poles apart on fundamental issues which go to the heart of the dispute. The bottom line is that the Government's position continues to fail our basic demand for equity.
On another front, the Carr Government is now attempting to cut workers' compensation benefits in NSW. Having already slashed workers' comp benefits in 1998, the Carr Govt. is now proposing to impose a new regime of reductions to your entitlements to compensation for workplace injuries. A full notice dealing with this issue is expected to follow separately, shortly. Suffice to say that all members – including pre-1985 SSF members – will be greatly disadvantaged if Carr's proposed amendments are imposed. This looming threat to your already meagre workers' compensation entitlements only adds to the urgency for our Union to win fair and equitable D&D benefits for all firefighters killed or injured.
It is understandable that many members are anxious for updates on the dispute. Recognising that this will probably be a long-term dispute, members at our last SGM resolved to move to industrial bans which are sustainable in the long term. However, the current bans are not our only weapon in this dispute. Banners, posters and leaflets etc. will soon be distributed to all stations, while other "events" are also planned to maintain the pressure on the Government.
BANS AMENDED
With a shift to a public campaign, the bans introduced last Friday August 27 have been varied. Accordingly, the Union's bans and limitations on public relations and public education activities (ONLY) will be lifted from 0800 hours Saturday 3/9/99. Further, our ban on training (other than station schools and drills) will also be lifted from that time.
The bans on station schools, drills, lock-outs and station work other than that necessary to maintain station hygiene will continue, as will all other bans introduced Friday August 27.
Our bans on training in particular were saving rather than costing the Government money, whilst continued bans on PR and FireEd would have limited our ability to reach the general public with our own messages in support of equitable D&D benefits.
Visit the FBEU website for the latest dispute updates, including correspondence from the Government (dated yesterday, 2/9/99) and today's response from the Union.
Chris Read
State Secretary