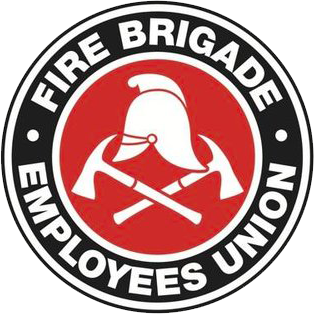 Strength in unity since 1910
D&D Dispute Update #20
September 29, 1999
Update on Industrial Bans
During the course of last Friday's State Committee of Management meeting, our current industrial action was reviewed. As a result, the State Committee resolved to vary, widen and/or clarify our Union's industrial bans as follows:
(1) Clarification of Retained Training Bans
It was clear that some confusion existed surrounding the Union's August 27 ban on all retained "schools and drills". The State Committee sought to clarify this ban in a further notice dated September 3 (D&D Update #16) by exempting all training other than station schools and drills, thereby allowing weekend hot fire training and similar "special" training exercises to continue. However, member feedback indicated that the status of RTO's drills remained unclear.
The State Committee has now ruled that RTO's training sessions which do not coincide with a Brigade's scheduled and/or regular station drill periods are to be permitted and therefore considered to be exempt from the Union's current industrial action. However, all regular drill periods for retained members are to remain the subject of industrial action, being that members are to attend (and therefore be paid), but not participate in those regular drill sessions.
(2) Variation of Permanent Transfer Bans
On September 10 the Union banned all transfers to, from or within Zones N1, N2, N3, N7, NW1, NW2, SW1, SW2, S1, S2 & S3 announced since 1800 hrs, August 27 (D&D Update #17). The State Committee has now amended this ban so that transfers to or from the Greater Sydney Area (ie Zones N1, N2, NW1, NW2N SW1 and SW2) and/or any other Zone are to be permitted (subject to the Award), but bans on transfers within the GSA and within all other Zones will continue.
(3) Extension of Relieving Bans to Country 10/14 Stations
When relieving bans for permanent members commenced on August 27, our Country Sub-Branch (CSB) members were excluded. The State Committee has now ruled that relieving bans will be extended to CSB members at 10/14 stations, namely Katoomba, Broken Hill, Turvey Park and Albury from 1800 hrs this Friday, October 1 1999. The State Committee is currently seeking the CSB's advice on the feasibility of now extending these bans to the remaining CSB stations also.
Chris Read,
State Secretary