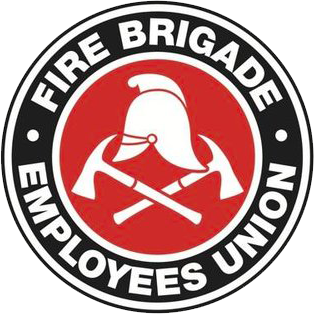 Strength in unity since 1910
D&D Dispute Update #26
October 27, 1999

to stop industrial action
Union defeats Govt. application
As reported in D&D Update #25, the dispute came back before a Full Bench of the Industrial Relations Commission (IRC) on Monday at 10 am, with proceedings continuing through until late yesterday. At issue was the Government's application for Dispute Orders against our Union, which (if successful) could have led to severe fines against us – and an immediate escalation of the dispute. In short, the Government's application was rejected by the IRC.
Last Tuesday, October 19, the Government argued that the threatened escalation of our industrial bans by responding only to 000 calls (see D&D Update #24) was a "serious threat to public safety". We advised the IRC that these bans were not in place, and that they would only be introduced if and when the State Committee resolved to do so. We also assured the IRC that the State Committee (which was meeting the following day) was not expected to authorise this escalation of bans at any time "into the foreseeable future". The IRC accepted our submission, Orders weren't given, the bans weren't escalated and the Government was left stranded.
Looking to find another way to tackle us, they then invented a trumped up charge that bans on new AFA's were another "threat to public safety" (see our website for last Friday's correspondence). They also argued that our members had obstructed technicians from connecting new AFA installations, a ban we had never introduced. After two days of submissions and evidence from both parties, we recognised the IRC's concern over AFA's and undertook to lift any and all AFA bans (only). With the alleged "threat to public safety" removed, the Full Bench then went on to reject the Government's application for Dispute Orders.
In line with yesterday's undertaking to the IRC, members are advised that bans involving automatic fire alarms (ie response to, resetting of, replacement of heads, connection of new installations, etc.) are suspended, effective immediately.
This suspension – which isn't a back down, more a side-step – does not include our admin. bans on fire reports, or false alarm charges. These and all other bans remain firmly in place. This was their first real attempt to take us on, and they failed. We'll now be tendering our D&D counter-claim to the IRC within 14 days.
Yesterday's IRC judgement, other recent news items and the Union's permanent Award claim will be available on this website shortly.
WE WILL WIN!
Chris Read,
State Secretary