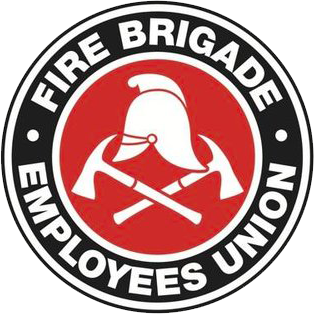 Strength in unity since 1910
D&D #28 – Your Money Or YOur Life
November 17, 1999
Your Money …
The Union and the Department again appeared before the Industrial Relations Commission (IRC) yesterday, but this time it was over our application for a new Award for permanent members rather than the D&D dispute. That didn't stop the Department and Government arguing that they would refuse to enter into negotiations with us for a new Award whilst Union bans were in place. This year's Award negotiations have therefore broken down before they even started!
We say that the Award and the D&D Dispute are unrelated, and that there are no bans in place over the Award. They say they don't care – they won't talk until we lift our D&D bans. After nearly four months of copping a hiding from us, they've lashed out today with a blow akin to being belted around the head with a lettuce leaf. Rest assured, the Department's idiocy on this issue will not go unanswered.
---
… Or Your Life
D&D Update #28
Last Friday our Union responded to two requests from the IRC by:
1. Lodging a document clearly spelling out where the Government's offer is inadequate/unnacceptable; and
2. Expanding on our claim that the IRC may not in fact have jurisdiction to arbitrate on the D&D dispute, or to make a new D&D Award.
After 3 months spent arguing about point no. 1, our document (click here to download a PDF copy) will come as no surprise to either the IRC or the Government.
Point no. 2 is as a trickier development. Put simply, both the Government and the Union agree that any new D&D scheme should include lifetime pensions for injured firefighters. The basic difference between us and them now lies in how members may (or may not) access these new disability pensions. The jurisdiction problem arises because, as we see it, the IRC may only legally deal with matters concerning your working life – not after you retire (such as lifetime pensions). If our concerns are correct, the IRC will probably be unable to arbitrate any further.
What then? There would be only one real option left – a new D&D scheme for firefighters by way of an Act of Parliament. This would clearly make the dispute a political rather than industrial dispute, which is what it always was anyway. After all, this dispute really began when Parliament (not the IRC) closed off the old SSF scheme in 1985. Of course it is the Government which controls the Parliament, so we'd need to "convince" the Government to move this way. Watch this space . . .
Chris Read,
State Secretary