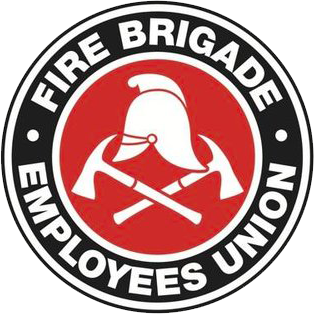 Strength in unity since 1910
Media Release – Firefighters to walk out
November 30, 1999
Professional firefighters throughout the state will walk off the job on Thursday to attend stop work meetings.
The Fire Brigade Employees Union (FBEU) has called the stop work meeting to discuss further action in response to the New South Wales Fire Brigades' refusal to negotiate a new award. The current firefighters' award expired in August this year.
FBEU State Secretary, Chris Read expressed anger and frustration at the tactics being used by the employer, the New South Wales Fire Brigades. "Firefighters are only asking that their employer negotiate on an award that has long expired. The approach taken by the employer smacks of a government-orchestrated campaign against firefighters in some form of petty retribution for the long running – and entirely separate – dispute surrounding the death and disability pension issue," Mr Read said today.
Firefighters have been locked in dispute with the Government for four months now over a demand that all firefighters are provided with equal benefits in the event that they are killed or seriously disabled. The Government has so far refused to provide equitable benefits for firefighters, who are currently split 50/50 between those (pre-1985 firefighters) who do have adequate benefits and those who do not.
The Department's refusal to negotiate the Union's award claim is being seen by the Union as a tactic to force firefighters to drop their claim for death and disability benefits.
"If the Commissioner agrees to negotiate then there will be no stop work – it's that simple. We are not demanding a quick end to award negotiations, but we certainly expect them to commence," Mr Read continued.
"It's completely up to the Commissioner to stop this strike, and it requires nothing more than a willingness for him to negotiate in good faith."
Failing that, firefighters around the state will walk off the job at 11am on Thursday leaving only skeleton crews in place.