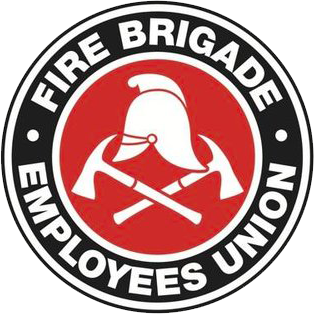 Strength in unity since 1910
Stop work threat – Union to Department
November 30, 1999
30th November, 1999
Mr. Ian MacDougall
Commissioner
New South Wales Fire Brigades
PO BOX A249
SYDNEY SOUTH NSW 1232
Dear Sir,
Re: IRC Matter No. 99/5972
The Union writes with regard to the Department's continued refusal to enter into negotiations over the Union's application for a new Crown Employees (NSW Fire Brigades Firefighting Staff) Award 1999.
Your Department has adopted a position of refusing to discuss the matter of a new Award whilst ever there are Union bans in place – even though those bans have nothing to do with the Award and everything to do with the death and disability dispute. That the Department remains available and prepared to negotiate with the Union over the latter, irrespective of the continuation of almost four months of industrial bans, but refuses to negotiate on a matter which is not and has never been subject to Union bans is both untenable and illogical. It is also totally unacceptable to the Union.
The Union seeks to open discussions on the Award immediately. Given that the Department has been in receipt of the Union's Award application for over a month now, the Union also seeks the Department's immediate response to that document.
I note in your Industrial Update of 18 November that you wrote "While these [D&D] bans are in place, negotiations with the union about new Awards cannot take place,". You are of course aware that this is not the case, and that there is in fact nothing preventing such discussions bar your own belligerence, and that of the Government. Indeed, during the course of proceedings before the Commission on November 9, Justice Hungerford said of this particular matter that "Whether the employer engages in discussions whilst bans are continuing is a matter for it."
Your Department's current stance cannot be seen as constructive in any away, nor is it conducive to the preservation of what little good will remains between the parties. I am instructed to advise you that unless your
Department now agrees to enter into meaningful Award negotiations by 1000 hours this Thursday, 2 December, and to provide a preliminary response to the Union's Award application by that time, then the Union's permanent membership will thereafter stop all work in order to meet and consider this, your dispute.
Yours faithfully,
[signed]
Chris Read
State Secretary