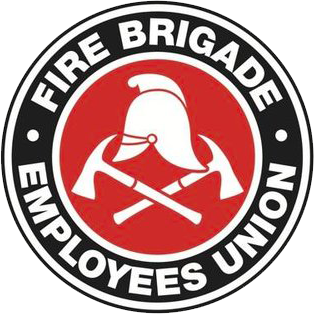 Strength in unity since 1910
Interview with Ron Casey, 2GB
December 1, 1999
Date: 01 December 1999
Author: Media Transcript 
SYDNEY 2GB RON CASEY 11.43 AM
1ST DECEMBER, 1999.
DISCUSSION ABOUT A STOP WORK MEETING OVER A TWELVE PER CENT PAY RISE FOR FIREFIGHTERS.
INTERVIEW WITH CHRIS READ, NEW SOUTH WALES FIRE BRIGADE EMPLOYEES' UNION.
---
RON CASEY – PRESENTER:
Well, our firefighters, that's the Fire Brigade, they go on strike tomorrow morning at eleven o'clock. I don't understand what's going on here – I really don't. They're going on strike in protest, they say, by the failure of the state Fire Brigade to negotiate a new award to replace one that has expired.
Now surely, if an award has expired, it's up to the state government, through the state Fire Brigade, to negotiate a new award. So, let's find out what's going on and how do you have a strike when you're not having a strike. I've got Chris Reid, the state secretary of the New South Wales Fire Brigade Union on the line. G'day, Chris.
CHRIS READ – NSW FIRE BRIGADE EMPLOYEES' UNION:
Good morning, Ron.
CASEY:
Chris, if there is a fire, I take it your members will rush back to the station and go and put the fire out?
READ:
Well, yes, I mean, it's a stop work meeting and, you know, firefighters clearly don't take this sort of action lightly and you'd have to weigh up the situation. But basically, if it comes to that, we'll be out the door, Ron. And you know, the time's come where we've just put the foot down.
CASEY:
Well, I don't blame you in a way and I know nothing of your claim, or whether it's justified or not, but if an award has expired, I think it's beholding to the people running the state Fire Brigade service, to negotiate a new award. Now, does the old award apply now that it has lapsed? Does it still apply in essence?
READ:
It still applies, but yes, it did expire back in August. The problem is, from the government's perspective, that we do have low level industrial bans on, in relation to a completely separate matter. And they're saying they're not going to talk to us about the award until we lift those bans. And that's the issue – about what firefighters are paying …
CASEY:
I see. So, until you lift the bans, they won't talk to you?
READ:
Yes, that's true. But our bans have got nothing to do with the award, it's a completely separate issue. And we're quite happy to see them kept separate. I've got to say, I'd be the first person who'd … I'd love to be able to call you up and say there's no stop work tomorrow, things are moving ahead, because they've just agreed to talk to us.
CASEY:
Yes. Look, at … twelve per cent is a pretty hefty hike, in these days of very low inflation.
READ:
Oh, twelve per cent over three years – it's only four per cent a year, Ron.
CASEY:
Yes?
READ:
That's a pretty modest claim. I think you'll find it's one of the most modest amongst the public sector unions – and that's not to pass comment on any of the other unions – but, you know, when you take into account there's an inflationary impact of the GST, which is going to occur next year, that's barely keeping us … our head above water and …
CASEY:
Yes, I give you that point. Our inflation rate, taking all on board and measuring it in a fair way, is between two and three per cent.
READ:
Well, the … certainly the South Australian government, the Olsen government has just awarded firefighters in South Australia twelve per cent over three years. And this claim would only see us keep parity with South Australian firefighters.
CASEY:
Chris, have I got your assurance, because, to be in the fire brigade industry, to be employed, you must have a bit of a fire bug tendency. Your members aren't going to go around lighting fires, are they?
READ:
Oh, I certainly hope not, Ron. No. No. Look, I mean, without talking about tomorrow, we're certainly not bluffing. It's a deadly serious issue. But I'm just hoping some sanity prevails and we don't get there in the first place. All we've got to do, if the Commissioner picks up the phone and says look, we'll talk to you about it, we're not even saying they've got to agree to our claim, we just want them to talk to us about it.
CASEY:
Well, look, Chris, you know, you come on this program and I interview you and I want something sensational, something controversial and you're being so blinking reasonable, that I've got nowhere to go.
READ:
(laughs)
CASEY:
I can't criticise you. I've got no story, really, because all you've done is to be reasonable, you know, what's the idea of coming on this show and messing my program up?
READ:
It's outrageous, isn't it?
CASEY:
It is outrageous. All you want from the Fire Commissioner is a phone call to say yes, I'll talk to you. Now …
READ:
That's the long and the short of it, actually. It doesn't get … it's no more than that …
CASEY:
Well, look …
READ:
… there's not many hooks in there, is there?
CASEY:
No, well, look, next time you want to come on this program, don't come on under false pretences. You said you'd be quite sensational today and what have you done? You've been totally reasonable and it's all up to the Fire Commissioner now. If he doesn't ring you, he's going to look like a first class goose.
READ:
Well, unfortunately – I've got to say and I … here you go, I'll stoke up your story a little bit.
CASEY:
Okay. Come on.
READ:
Because, unfortunately, I think you might see that the Commissioner will bear out those words, because …
CASEY:
Why? What? Won't pick up the phone?
READ:
He won't pick up the phone and I think I … I mean, I don't know if it's a test of wills or something to see if firefighters are fair dinkum – who knows? But really, the ball's in his court and I wouldn't be surprised if he did turn out to be a first class goose.
CASEY:
(laughs) You saved the interview, Chris.
READ:
(laughs) Oh, good.
CASEY:
(laughs) The Fire Commissioner can turn out to be a first class goose, according to this program. Chris Read, the state secretary of the Firefighters' Union, thank you.
READ:
No worries.
CASEY:
Good on you. (Laughs)
[Irrelevant segment]
CASEY:
Excluding Chris Read, because he went along with the joke, but usually when you talk to union officials, they are so blinking dull that you've got to get something out of it, haven't you? Yes, you do.
END OF SEGMENT