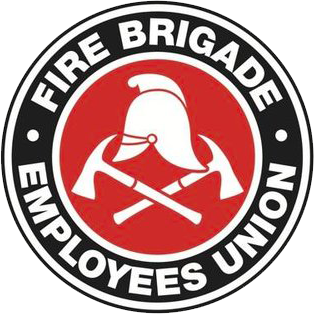 Strength in unity since 1910
Stop work today at 11Hrs
December 2, 1999
All members (recruits to Executive Officers) in the GSA, excluding exemptions (see below) are instructed to stop work today at 1100 hours and proceed to City of Sydney Fire Station. The Police have agreed to close Castlereagh St (between Bathurst and Liverpool Sts) and appliances should park there for the Stop Work.
Members in the Illawarra, Newcastle, Central Coast, Turvey Park, Broken Hill and all permanent members in regional areas will be contacted with local Stop Work details. The Stop Work action shall commence at 1100 hours around the state. Officials and Delegates conducting meetings will be provided with all relevant information from meetings held around the state and what decisions have been arrived at, including what time (if any) members will return to work.
MEMBERS ARE TO TAKE THEIR APPLIANCES
If the Commissioner was truly interested in best meeting his responsibilities under the Fire Brigade Act he would support the use of appliances to transport members to and from the stop work meeting so as to minimise any time off line. Be responsible – ignore the Department and take the appliance(s).
A full report on the dispute will be given at the Stop Work meetings. Until then be aware that this dispute has reached a critical stage requiring each and every member to fight for the rights of not only 50% of members without adequate death and disability cover – but now involves 100% of our members who are being denied a very reasonable pay claim.
Be there to stand up for firefighters, your families and the future of your job.


Exemptions
The following members (only) are to remain on-line for defensive firefighting:
8 – Pump/Rescue; 13 – FULL CREWING; 15 – Pump/Rescue; 20 – Pump AND Salvage Rescue; 27 – Aerial; 36 – FULL CREWING; 59 – Pump/Rescue, 63 – Pump/Rescue;
68 – Pump/Rescue; 71 – Pump/Rescue; 75-Pump/Rescue; 84-Pump/Rescue; 86 – Pump; and Sydney, Newcastle, Wollongong & Katoomba Comm's Centres.
ALL retained crews around the state are to continue to respond as normal.
They know your officials are serious, but they now seem prepared to test whether you, the rank and file members, are too. Firefighters do not bluff – STAY UNITED!
Chris Read
State Secretary