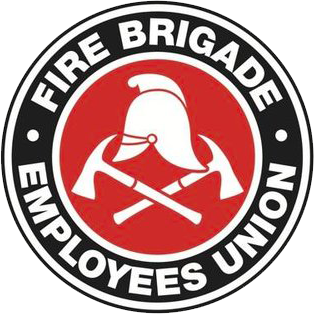 Strength in unity since 1910
All union bans to continue
December 3, 1999
The Commissioner has today faxed a copy of Justice Hungerford's decision from Wednesday's proceedings in the IRC. It's appreciated – he's saved us the time and money of having to fax it out from the Union office.
It seems the Commissioner and his cohorts are still engaged in a round of back-slapping and self-congratulation after successfully arguing for Dispute Orders against us and our long-standing bans. I don't know why, because the bans are still operating and there is no sign of them being lifted. Perhaps it's because of some of the comments Justice Hungerford made about our Union, such as:
"the Fire Brigade Employees Union is embarking upon a deliberate campaign of industrial action, contrary to the public interest, by having in mind its own inflated views as to what its members are entitled to,"; or "that the union's approach is, at the very least, naïve and unrealistic,"; or even that our Union is "lacking in industrial leadership". Justice Hungerford has written what he considers to be an appropriate decision. We have certainly been accused of a lot worse than "having an inflated view of what firefighters are entitled to", indeed would any Union member honestly expect anything less?
On the other hand, Industrial Relations Commissioner Cambridge is still on record from earlier proceedings in the IRC over the very same dispute, quite correctly describing the Government's stance as "plainly unreasonable, unnecessarily pedantic, and against the interests of industrial harmony." More damning still, he went on to say that the Government's "failure …….. to generally provide for basic fairness and equity represents a significant and disturbing departure from responsible and appropriate conduct on the part of a major employer in this State."
So it's now one-all at the IRC. Of course, none of this alters the fact that:
Our members are still expecting and demanding equity in death and disability entitlements (or "fairness and equity" as Comm. Cambridge describes it);
Our members are still expecting and demanding real and meaningful negotiations to start on our Awards;
The previous General Meeting decision which authorised the State Committee to call stop work action over this dispute remains in force; and
That all of the Union's other bans and limitations remain firmly in place.
The Commissioner's continued refusal to honour the deal he struck yesterday is a slap in the face of every firefighter. And what are we doing about it? Stand by . . . .
Chris Read
State Secretary