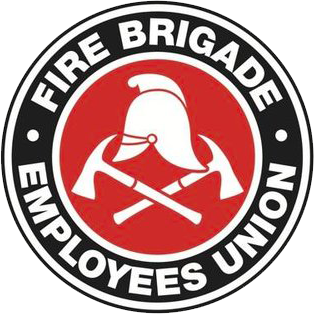 Strength in unity since 1910
Decisions from today's stop work meeting
December 6, 1999
Permanent members around the state walked off the job at 1300 hours today for 2 hours to attend stop work meetings over our current dispute with the Carr Government. The following 3 resolutions by overwhelming majorities:
1. "That this stop work meeting of members condemns the Fire Brigades Commissioner, Ian MacDougall, for his open deceit in agreeing to the Union's demands for immediate Award negotiations last Thursday and shortly thereafter refusing to honour that agreement. As a result of this and his continued refusal to meet 1997 Award's joint commitment to develop a new superannuation scheme for firefighters, the members at this stop work meeting no longer have any confidence in the Commissioner's ability to represent the Fire Brigades, nor to negotiate in good faith, nor to play any role in this dispute other than to act as the Carr Government's mouthpiece by trivialising and demeaning his own firefighters, and this meeting therefore calls upon him to resign."
2.  "That this stop work meeting of members rejects the Carr Government's demand that our 4 month-old death and disability bans be lifted in order for Award negotiations to commence as nothing more than an attempt by the employer to force firefighters to abandon our claim for fair, just and equitable death and disability benefits for all firefighters, irrespective of when they joined the Fire Brigades. The members at this stop work meeting therefore reaffirm our demand for the immediate commencement of Award negotiations without any preconditions from the employer, and authorise our Union's elected officials to call further stop work action across other Platoons for so long as the Carr Government continues to refuse to commence those negotiations."
3.  "That this stop work meeting of members resolves to conclude this stop work action at 1500 hours today. Accordingly, members are to convey indicate their availability to respond, and to return to their stations from that time."
ALL MEMBERS ARE URGED TO ATTEND THIS WEEK'S GENERAL MEETING.
Chris Read
State Secretary