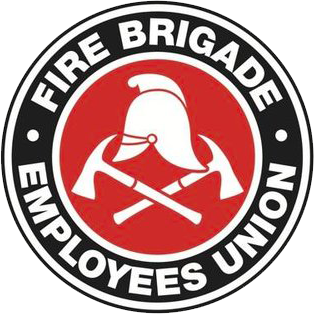 Strength in unity since 1910
Furious union's are ALP's Achilles heel
December 8, 1999
The Australian, Wednesday December 8 1999
Bob Carr's bitter fight with the unions may spill into Victoria, Michael Bachelard reports
It is hard to imagine a greater insult for the union movement to throw at a Labor premier: that he is akin to Jeff Kennett and Peter Reith in his industrial dealings. But NSW leader Bob Carr has been likened to both, and by the very unions that helped his Government to power just last March.
The unions in NSW are not simply frustrated with the State Government, they are furious. In recent months, almost every public sector union has taken on the State Government, some in the angriest possible way.
More than 20,000 teachers have marched on NSW parliament yelling "Liar, hypocrite"; nurses have threatened a state-wide strike over hospital funding; Sydney's public transport has been crippled by a series of rail strikes; firefighters have had bans in place for four months; and numerous other public sector workplaces are taking or considering industrial action.
It is a warning to the relatively new state Labor administrations on the eastern seaboard; a reminder of the venom that can build up between Labor's political and industrial wrings.
You do not have to go far into the NSW union movement to find anger and a sense of betrayal.
Australian Workers' Union secretary Russ Collison is furious at the Carr Government's intentions to put the work of council road crews out to tender.
Labor, he said, was out of touch with labour: "Driving around in flash cars, living in a little unit in Sydney and trying to tell us what is good for us. Well, I'm sorry. They don't speak for us."
Firefighters' Union Secretary Chris Read said the Government had a "fixation" with its AAA credit rating and was "keeping the banks happy at the expense of workers",
"There are some members of the government that would not know the trade union movement if it bit them on the bum."
The teachers, who are not affiliated to the Labor Party, but have the sympathy of many unions who are, have almost given up on the Government.
"They're f….d. Completely and utterly f….d," said one teachers' union source.
The union's general secretary John Hennessy said Mr Carr and Education Minister John Aquilina, were "displaying much of the arrogance that (Peter) Reith displayed in his first term".
NSW Public Sector Union secretary Maurie O'Sullivan blamed the Olympics for a job freeze across the public service and the "running down" of other departments.
"If it's such a f…ing brilliant rainbow money spinner, why the f… can't it pay itself off?" he asked.
Some are as incensed at the Government's demeanour as its actions.
According to Mr Read, "It is as much a matter of their attitude that 'We're in charge and we're the boss'. As unions, we have been dealing with that attitude for 100 years and we're not very impressed by it."
And many remind Mr Carr it is unions who put the people on the ground at election time.
Mr Collison has threatened to withdraw his union's substantial support in future.
Hovering around the background of these criticisms is fear. Fear that Mr Carr is a devotee of the Third Way – the Blair Government's politically successful move to disassociate British Labour from the union movement.
It is a philosophy that has much currency among some in the ALP, who recognise that too close a relationship with unions can be politically damaging. But it has so far resulted in no formal policy to cut traditional ties.
Mr Carr has so far taken a lofty attitude to the various disputes refusing to comment on them individually, but then saying they would be solved one by one, by negotiation.
The anger has been brewing for months, threatening at one stage to derail the party's October State conference.
But according to Australian National University political scientist Marian Simms, it is no unusual in Labor history.
Ms Simms, who has just written the NSW chapter for anew book, The Machine: Labor Confronts the Future, said pay and access to ministers were the two "perennial" issues between unions and Labor governments.
The Prices and Incomes Accord was the exception, not the rule, and otherwise, "at a state level, relations between Labor government and unions are going to be fraught", she said.
The explanation was "relative deprivation" – the fact that Labor administration raises the hopes of unionised workers unsustainably high and then, when the reality of tight budgets and the pressures of globalisation hit, dashes them again.
The Queensland and Tasmanian Government shave so far avoided any major conflict, but Queensland Council of Trade Unions secretary, John Thompson said a public sector pay round next year could be the catalyst.
But disappointment has begun early in the life of Victoria's new Bracks Labor Government.
Already the secretary of Trades Hall, Leigh Hubbard, has criticised the "L-plate" Government for its limp response to a claim for a public sector penalty rates on New Year's Eve – it devolved responsibility to its departments.
Mr Hubbard warned that if the new Government continued to listen to the "outrageous" bureaucrats left over from the Kennett days, "tensions will build".
The Bracks Government will face a series of tests next year, with major industrial campaigns looming in the building and manufacturing industries and a public sector enterprise bargaining round.
Governing by the grace of three Independents, Premier Steve Bracks will not have the ability to take the same attitude adopted by Mr Carr in NSW.
Perhaps in Victoria that tenuous situation will mean unions will also be less willing to agitate, and endanger the fledgling Labor Government.
They have no such qualms in NSW.