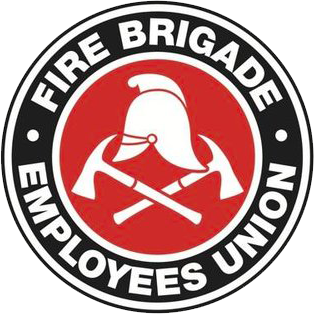 Strength in unity since 1910
Bans suspended, urgent SGM
December 11, 1999

Urgent SGM this coming Wednesday
Bans Suspended from 0800 hrs Monday,
A Special General Meeting of members shall be held in two sections this coming Wednesday, 15th December 1999 to consider a recommendation from the State Committee of Management to lift all Union bans and to endorse a "peace plan" jointly developed by Union and Government representatives over the last week.
Full details will be provided to the General Meeting but, put simply, this proposal (if endorsed by members) will not in itself provide a resolution to either the Death and Disability dispute or our claim for new Awards. Rather, it will provide an agreed process whereby both matters may now be settled by new consent Awards being negotiated and agreed upon by February 24, and the Death and Disability issue being negotiated and resolved March 31 next year. The proposal also addresses the issue of payment for members for the period between the expiration of the current Awards and the settlement of these new Awards.
It is important that members recognise that by lifting our bans, neither of these disputes will be over. Nor should it be taken that our Union has somehow watered-down or surrendered any of our claims. Rather, your elected officials are confident that with over four months of rank and file solidarity behind us, we can now expect to make real and genuine progress on both issues. Time will tell.
As a gesture of our Union's good-will, the State Committee yesterday resolved to suspend all Union D&D bans from 0800 hours this Monday, 13th December. However, our bans can only be permanently lifted if members approve of this proposal and vote to do so at Wednesday's SGM, the details of which are:
SPECIAL GENERAL MEETING
Trades Hall Auditorium, Goulburn Street, Sydney
Wednesday 15th December, 1999
Day Section at 1000 hours, Night Section at 1900 hours
(Newcastle, Illawarra and Country Sub-Branch meeting details will follow asap.)
This is a single issue SGM, but it's an important issue – make sure you're there.
Chris Read
State Secretary