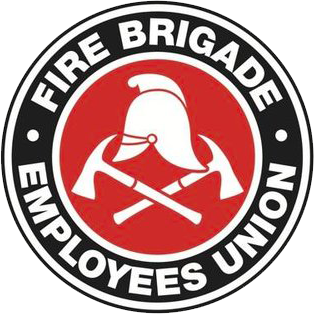 Strength in unity since 1910
Proposed framework agreement
December 13, 1999
As advised in last Saturday's Union notice, the State Committee of Management resolved to suspend (not permanently lift) our Union's D&D bans from 0800 hours this morning pending a Special General Meeting of members to be held this Wednesday, 15 December to vote on the following "framework" proposal:
The Union will agree to:
1. lift all current D&D bans and limitations; and
2. take no further industrial action in relation to either the D&D dispute or the Awards whilst negotiations continue within the agreed timeframes.
In return, the Government will agree to:
1. immediately resume negotiations on both D&D and the Awards; and
2. forward the Department's counter claim (ie their position) for new Awards prior to Christmas; and
3. make the first of a 2 stage, across the board payment of $700 to each permanent member, with a flat $350 payment being made effective from (not on) the pay period commencing this Thursday, 16/12/99; and
4. finalise negotiations and settle on a new consent Award for permanent members by 24 February 2000; and
5. finalise negotiations and settle on a new consent Award for retained members by 24 February 2000; and
6. make the second stage $350 payment to each permanent member on the next pay period following the date of agreement for a new Award (which should be no later than 24 February in line with point no.4); and
7. discuss retained retrospectivity payments back to 1 October 1999; and
8. finalise negotiations and settle on new, enhanced death and disability arrangements for all firefighters – permanent and retained – not covered by the State Superannuation Fund (SSF) by no later than 31 March 2000.
Note: The proposed agreement allows for possible time extensions on the above dates, but any such extensions will require the agreement of both the Government/Department and the Union.
This is the only item on this Wednesday's Special General Meeting agenda. Debates in the messroom don't count – you have to come to the meeting to vote.
SPECIAL GENERAL MEETING DETAILS
Trades Hall Auditorium,
Goulburn Street, Sydney
Wednesday 15th December
1000 hours (Day Section, "B" Platoon on)
1900 hours (Night Section, "C" Platoon on)
Newcastle Sub-Branch – contact Mark Williams
Illawarra Sub-Branch – contact Mark Paloff
Country Sub-Branch – contact Ron McGeorge
Lifting our bans doesn't mean we aren't still in dispute! Posters can be removed, but the 'AT RISK' stickers stay – you are still at risk, and you'll stay that way until we get a result. With transfers, Clause 27 notice periods apply from 0800 hrs today unless members agree to waive that notice. As always, no 'catch-up' paperwork, reports or administrative duties are to be performed upon the lifting of the bans.
Chris Read
State Secretary