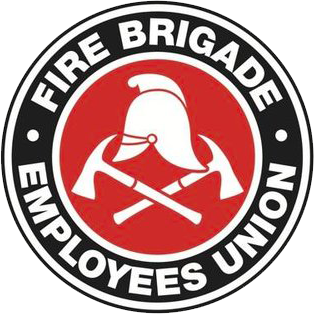 Strength in unity since 1910
2000 March Special General Meeting Agenda
March 30, 2000
SPECIAL GENERAL MEETING AGENDA
Trades Hall Auditorium, Goulburn Street, Sydney
1000 hours and 1900 hours, Friday 31 March, 2000
Apologies
State Secretary's Report

Questions On Notice
1. State Committee Recommendation re: Death and Disability Dispute
That this meeting of members agrees to an extension of the negotiating timetable for the Death and Disability Dispute from the previously agreed date of 31 March 2000 to 30 April 2000 in support of our demand that our Union's outstanding claims for new permanent and retained Awards must now be resolved without further delay.
2. State Committee Recommendation re: Permanent and Retained Awards
That this meeting of members notes that despite the agreement between our Union and the Government on December 15 1999 to lift all Union industrial action in return for a commitment to settle our Award claims by no later than February 24 2000, it is now almost April and we remain without firm agreement on either the permanent or retained Awards. This meeting of members therefore considers this to be yet another breach of the good-faith shown by our Union throughout our disputes with the Department and the Government over the last nine months, and a regrettable but clear indication that our employers continue to fail to respond to our claims in any environment other than one of direct industrial action.
Therefore, unless it is the majority view of either a further General Meeting of members or the elected officials of our Union's State Committee of Management that a satisfactory resolution to our claims for new permanent and retained Awards has been reached (thereby rescinding either and/or both points which follow on the basis that they were no longer required), then this meeting of members resolves to:
a) Reimpose all industrial bans and limitations which were in place throughout the State immediately prior to December 15, 1999, effective from 0800 hours on Saturday 1 April 2000; and
b) Convene a further Special General Meeting of members in Sydney, Newcastle, Wollongong and throughout our Country Sub-Branch members' workplaces on the morning of Thursday 6 April 2000, with the first item of business on that Meeting's agenda being to adjourn and reconvene in one hour's time as a stop-work meeting of all on-duty members, provided that our Union's Executive Officer (ie Supt., Chief Supt. and Asst. Comm.) members shall be exempted from that stop-work action in order to maintain 'skeleton' staffing for the duration of that stop-work meeting.
Meeting Adjourn/Close
Chris Read
State Secretary
Thursday 30th March, 2000