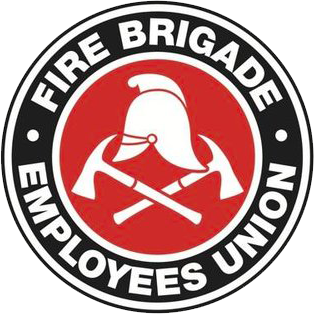 Strength in unity since 1910
Bans update re: Acting-up
April 1, 2000
Clarification of Union Bans:
Today's Use of RF's and Limited Acting-Up
As members would be aware, this week's Special General Meeting voted for the imposition of bans – including 'relieving bans' – from 0800 hours this morning.

It is often the case that the first day of Union bans can lead to some confusion or unforeseen difficulties – not the least for our Inspector members who have to juggle the staff dispositions in what is a far more difficult situation than usual. That our bans commenced today made it even more difficult because only one-off duty Platoon (C) was available for recall on today's D Platoon day shift, although both B and C Platoons will be available for recall from 1800 hours tonight.
The introduction of bans combined with the change of shifts made it impossible for our Inspector members to maintain safe minimum crewing at all Stations in Sydney by 1000 hours this morning without the use of at least some relievers. In the circumstances, the Union's officials agreed to the limited movement of relieving members to allow those stations which were short to remain on line for the day. This was a concession allowed for today's D Platoon day shift only and all D Platoon relievers should therefore return to their base stations by 0800 hours tomorrow.
In order to assist our Inspector members in what is (at the best of times) a difficult task, all members are again urged to make themselves available for recall whenever possible and to ring in if they are actually on the recall roster.
The Union's officials have also agreed to the limited acting-up of Leading Firefighters to Station Officer during this dispute, but only within the confines of the Union's current bans, as follows:
1. An off-duty LF may now be recalled to fill an S/O's position, but only where there are no S/O's available to perform that recall; or
2. An on-duty LF may now act-up at their own Station, but again, only where there are no S/O's available to perform that recall.
It would not surprise us if the Department again tried to shift members in an attempt to get around these bans. There is no Union ban (yet) on transfers, but that ban can and will be implemented the moment the Department does so.
Chris Read
State Secretary
Saturday 1st April, 2000