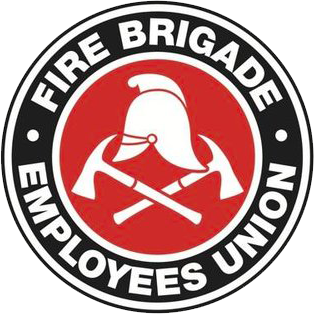 Strength in unity since 1910
Union Wins Back to Back "Z" Dispute
June 2, 2000
As a result of more than 6 months of members at the 7 country Back to Back Roster Stations refusing to perform out-duties across Platoons, agreement has finally been reached with the Department for the appointment from today of dedicated "Z" relievers at each of those Stations. In fact, the Union instruction of 18 November 1999 "that there should henceforth be no working of E Platoon members on F Platoon, nor of F Platoon members on E Platoon other than in accordance with Clause 9 of the Award, 'Overtime'" has now been reinforced.
From today onwards, rather than operating with S/O and 3 on "E" Platoon and S/O and 4 on "F" Platoon, both "E" and "F" Platoons will each have S/O and 3 and the seventh firefighter will be formally be appointed as the "Z" reliever to cover any leave over both Platoons. This also means that payment of the relieving allowance will now be made on a daily basis, rather than before when just when one of the "F" Platoon members actually worked on "E" Platoon.
Each of the 7 CSB Back to Back roster Stations (ie Bathurst, Dubbo, East Maitland, Orange, Port Macquarie, Queanbeyan and Tweed Heads) will now always carry a nominated "Z" reliever , being one of the 7 firefighters at each Station. It has been agreed that the members at each Station will be responsible for nominating their own "Z" relievers. If you haven't already done so, this should be decided by a majority vote of all the Union members at your Station, and your Zone Commander should be advised just who the first "Z" member is asap.
The Union and Department originally agreed that each "Z" reliever would stay in place for a 64 weeks (an entire A/L cycle), and then be replaced by another member for a further 64 weeks, and so on, until all members had the option of being the "Z" reliever (ie, members can decline). However, some Stations have indicated that they would like to rotate the "Z" position on a more regular basis – monthly or quarterly, etc. The Department has agreed to this. They're not really concerned with which member is "Z"ing, just as along as there always is one (although a name is needed for payment of the allowance). The Union's only real concern is to see that the "Z" position is shared equitably. 64 or 4 weeks, it doesn't matter as along as a majority of members at each Station agree on the one system.
There's one final point. The clear intention of "Z" relievers (as opposed to normal relieving firefighters) is to allow the Department the latitude to relieve across different Platoons at the one Station (rather that across different Stations on the one Platoon). For this reason, "Z" relievers can't be used like other relievers to relieve at other Stations, although they can (like any other firefighter) still be directed to perform 8 out-duties in any single calendar year.
Ron McGeorge
Country Sub-Branch Secretary
for State Secretary
Friday 2nd June, 2000