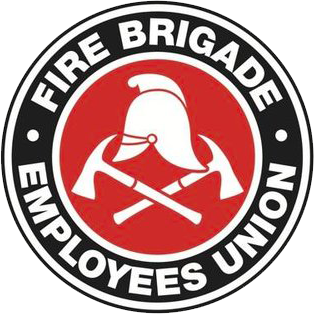 Strength in unity since 1910
Death and Disability and Promotions to Senior Firefighter
June 16, 2000
Death and Disability Dispute Update
It might not be in the news, but that doesn't mean that our long-running D&D dispute has been forgotten. Whilst there is still no clear end in sight, there has been plenty of work going on "behind the scenes" in recent weeks and further meetings between the Union, the Department and the Government are expected to be held over the coming fortnight. It is our intention that some sort of concrete proposal will now be presented to us before the end of this month.
Of course the D&D issue is no longer a problem just in theory. The stark reality of the deficiencies in current so-called D&D "benefits" for firefighters under the FSS scheme was demonstrated all too clearly with the death of Union member Kevin Brown of Swansea Brigade in January of this year. The offer which the Government made to us last year – the offer we rejected outright – was so woeful that Kevin's family would have received a pension of only $17 per week! The Government has since agreed to the Union's demand that Kevin's family will be entitled to whatever additional benefits are finally agreed to in this dispute, but we still have to reach that agreement before any of those benefits can be paid.
Last year's industrial campaign in support of our D&D demands did a lot to focus the attention of both the Government and the public on this issue. Although we've come a long way in less than 12 months towards resolving a 15 year old problem, we shouldn't be kidding ourselves that we have come anywhere near far enough. The State Committee is determined to see this dispute settled as soon as possible, and preferably by negotiation, but we will not allow endless meetings with various politicians and bureaucrats to draw out the process forever.
Industrial action over D&D first kicked off on 1 August last year, and it can be expected to do so again by this August if we have not received an acceptable offer by that time. Members will be hearing a lot more on D&D in the coming weeks.
Promotion to Senior Firefighter Rank
The Union has been pressing the Department on the development of a new SF's curriculum for many months now given that the final Senior Firefighters' Examination under the old format was held last year. Ongoing negotiations have eventually led to an interim agreement with the Department for the promotion to SF rank of QF members with 2 years service, 9 agreed CBT modules and the completion of a training session in ICS. The Department is now expected to confirm this agreement and provide all relevant details in next week's In Orders.
Chris Read
State Secretary
Friday 16th June, 2000