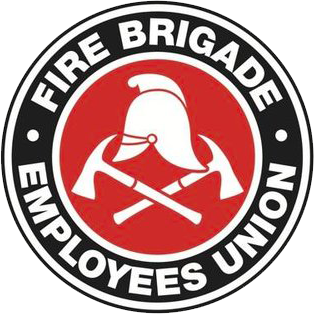 Strength in unity since 1910
RFS developments
June 23, 2000
Earlier this year the NSW Parliament commenced a Parliamentary Inquiry into the Rural Fire Service. Over 600 submissions from the public and interested parties were received, with many of them being asked to give evidence at various hearings which were held throughout the state in February and March.
Our Union made a submission which was among the most critical of the current arrangements. Although we were originally scheduled to give evidence on the last day of the hearings, political interference saw us cut off the witness list at the last moment. When I called him to ask why, the Chair of the Parliamentary Committee, the Hon. Richard Jones MLC told me that neither the NSWFB nor our Union have anything to do with the RFS – apparently we're irrelevant!
The findings from this Inquiry are due any day now, but don't expect any surprises. Our tip is that they'll bury their heads and say everything is running just fine, save perhaps to say the RFS should get another $20M or so each year.
And it just gets better. A couple of years ago Koperberg and the Minister's Office created an organisation called the Rural Fire Service Association (RFSA) by automatically "deeming" every RFS member to be an RFSA member and appointing a group of sycophants to head it up. One of the RFSA's main roles continues to be to counter any criticisms from the FBEU about the RFS or the Government's fire service policy. But how do you make sure that your stooge organisation stays loyal? That's right – throw lots of (taxpayers') money at them. On Saturday the Minister for Emergency Services announced an ongoing "grant" for the RFSA of $65,000 per year! Why? Who knows, but we can now expect the RFSA to continue to toe the Government line for at least another 12 months.
And finally, our Union has lodged an application in the IRC for an FCO's Award following an attempt by the Municipal Employees' Union (MEU) last year to get their own deal for FCO's. We have 2 major problems with the MEU's application:
1. We don't want other unions meddling in the firefighting industry;
2. The MEU's pay claim is crap (FCO's on $45K and DFCO's on only $30K!); &
3. The Minister recently announced that FCO's and DFCO's will be transferred from Local Govt to State Govt employment by July 2001.
We don't think it's a good idea to let the NSW Govt undercut you by employing RFS firefighters full time and paying them even less than our recruit members – particularly when they call themselves Superintendents and Inspectors. The Union's State Committee has taken the decision to lodge an Award for FCO's with one goal in mind – to protect your existing wages and conditions.
Chris Read
State Secretary
Friday 23rd June, 2000