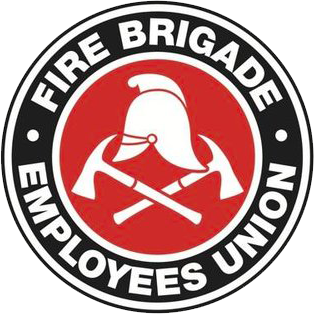 Strength in unity since 1910
Two important SGM's this month
July 7, 2000
NOTICE OF SPECIAL GENERAL MEETINGS
1st MEETING,
Thursday 20th July, 2000Trades Hall Auditorium, Goulburn Street, City
Day Section commences at 10am (A Pltn on shift)
Night Section commences at 7pm (B Pltn on shift)
SPECIAL DUTIES – DO WE AGREE?
Adoption or Rejection of Award Clause 14 re "Special Duties" positions
2nd MEETING
Thursday 27th July, 2000
Trades Hall Auditorium, Goulburn Street, City
Day Section commences at 10am (B Pltn on shift)
Night Section commences at 7pm (C Pltn on shift)
HAS THE STATE COMMITTEE GONE MAD?
Proposed FBEU Award for, and recruitment of, RFS employees (ie FCO's)
D&D – IS ANYTHING REALLY HAPPENING?
Progress of negotiations and future direction of the year-old D&D Dispute
O2BA, ROSTERED O/T AND SUPER – WERE YOU RIPPED OFF?
Discussion re the true impact of our new Award on your superannuation
Further information re Special Duties will be circulated separately next week, and the State Committee of Management will present its recommendations to members on these issue at these Meetings. However, they will be just that – recommendations. Like any other member, each Union official has only one vote. Rather than complaining over the bosses' Groupwise, attend and participate in the one and only forum that actually counts – your Union's General Meetings.
Chris Read
State Secretary
Friday 7th July, 2000
PS – Newcastle, Illawarra and Country Sub-Branch meeting details will follow separately, locally, next week.