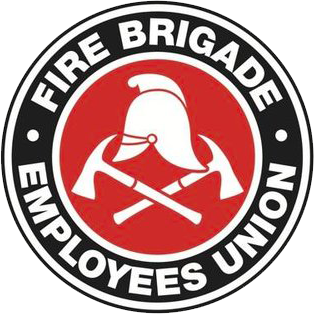 Strength in unity since 1910
D&D: The Final Hurdle? Govt. Honesty!
April 6, 2001
The dispute returned to the Industrial Relations Commission at 10am today.
The Government explained its final position, which we regret to say really hasn't changed at all from July last year. We of course again flatly rejected it.
The Union then outlined our position, arguing that we had overcome all of the Government's previous objections of "principle". In fact we challenged them to say how our position clashed with their so-called "principles". They couldn't.
The only issue now preventing the settlement of this dispute on our terms is the cost. The position we have put forward has been costed at an additional 8.6% of the Brigades' total wage bill. That being said, the Government has already agreed to contribute 2.3% towards a new agreed scheme, and we have said that we'll match that with 2% contributions from all SASS and FSS members (total=4.3%).
In other words, the difference between us and them – between their bogus offer and our position – has been narrowed down to a meagre 4.3% (8.6%-4.3%=4.3%).
The Government is clearly on the record as having said that we could have any level of cover we liked – provided we paid for it. We decided to test them on that commitment today by asking if they would accept our position if we were to fully fund the 4.3% gap. Of course if our position was fully funded then this would (or at least should) remove the last obstacle to a settlement. This appeared to catch the Government off side, and they sought time out to seek "new instructions".
The Government is rapidly running out of places to hide. They can either say yes to our position, which will mean accepting our long-standing position for full pensions and 24 hour, 7 day per week cover. Or they can say no, which will mean that they've lied to us all along and that they never honestly intended to let us have the cover we have been demanding – even if we were prepared to pay for it.
It was one of the worst kept secrets in the Brigades that we were set to reintroduce industrial bans and stoppages across the job this afternoon if we didn't get a satisfactory result out of today's hearing. Today's events in the IRC put those plans on hold given that a further and final hearing has now been scheduled for Thursday 19 April. The Government's final answer can now only be yes or no.
Members are advised that a series of General Meetings will be held across the state on the morning of Friday 20 April to provide a comprehensive report, and to determine our Union's response. Meeting details will follow next week.
Chris Read
State Secretary