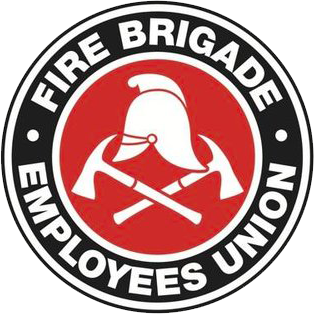 Strength in unity since 1910
UNION INSTRUCTIONS REMAIN IN FORCE UNTIL WE SAY OTHERWISE
May 3, 2001
Commissioner MacDougall has this morning issued a direction that all firefighters are "to comply with all instructions given to them by their superior officers". We suspect the primary target of this direction to be our Union's relieving bans.
This was a highly provocative attempt to undermine our campaign, our solidarity, and our Union. It is also one which was doomed to fail. After all, if our Union's bans are already being maintained in defiance of an Order from the Industrial Relations Commission then we're hardly about to buckle under a direction from the Department.
Only the Union lifts Union bans.
All members (including Executive Officer members) are hereby instructed that:
No direction or order which is contrary to a Union instruction is to be given by any Union member to any other Union member. This obviously includes our Union's bans on relieving and paperwork.
No Union member is to charge or suspend any other Union member due to that member's compliance with a Union decision and/or directive.
No Union member is submit any report which relates to their compliance with a Union decision and/or directive.
Rest assured, if they touch one Union member then they touch every Union member. Ignore the Commissioner and Stay United!
Chris Read
State Secretary