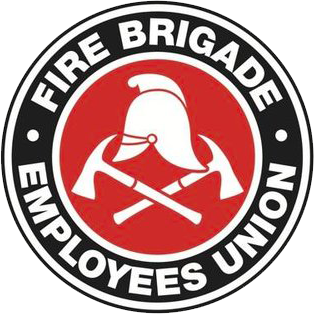 Strength in unity since 1910
D&D DISPUTE UPDATE – WEDNESDAY 9 MAY
May 9, 2001
Meeting with the Minister
We met last night with the Minister for Emergency Services, Bob Debus. Put simply, he didn't give any ground and neither did we. We did at least both agree that we should continue to talk, which at this stage is probably a good deal of progress in itself. More to follow.
D&D advertising
Our Union took out a full page ad in the Telegraph Mirror, on Wednesday 2 May, and another half page ad today. Further ads are scheduled to appear in the Telegraph Mirror, Newcastle Herald and the Illawarra Mercury tomorrow 10 May, as well as the Central Coast Express on Friday 11 May. We also ran 45 sec. radio ads last Wednesday and Thursday mornings throughout the breakfast programs on 2UE, 2GB, 2Day and 2MMM, and we're looking at a repeat run of those ads shortly. For those who missed it, our radio ad will be able to be down-loaded from our website from tomorrow.
"Fair Go" brochures
We've also produced a simple colour brochure which compares an SSF firefighter with full cover, a First State member with no cover and a politician (Bob Debus, no less) with "super" cover. These will now be distributed to stations on request, and samples have already been posted to every Union Delegate and to every station. Some members have already started handing out these brochures in shopping centres, train stations, on brigade exercises and outside Labor MP's offices, etc. The feedback from the public has been very positive. We'll leave it to the members at each station to decide how you'll go about distributing them, but you'll probably find it handy to always keep at least a handful on each appliance.
An active membership – the only way we'll win
The Union's officials made it clear at last week's meetings that we have done just about all we could in this dispute, and that a D&D win now depended on you – the Union's members. Many members have risen to the occasion by getting out and talking to the locals about the dispute, visiting their local MP, handing out brochures, making sure our D&D posters are displayed, calling talkback radio hosts and writing to Government MP's. But many isn't all of us, and every FBEU member is urged to get out there and do their bit so we can get this dispute over with – and won. We're already had some feedback about ALP pollies who have been on the receiving end of angry firies' letters. It does make them uncomfortable, it does make a difference and they do take notice. So try to encourage as many people as you can (including yourself) to write to your local MP, or better still, the lot of them.
Buy your own insurance? You can't!
If anyone asks you why firefighters don't just buy their own insurance then the answer is simple – we can't. Attached is a letter received recently by a retained member (we've deleted his name and address etc.) from his insurers advising him that they will no longer insure him for death or disability in his primary job as a builder "due to your second occupation as a fire fighter". This has also happened to many other members, permanent and retained alike.
BACK YOURSELF AND YOUR FAMILY – GET ACTIVE – STAY UNITED!
Chris Read
State Secretary          
(Copy of letter rejecting member's application for lief insurance cover)
Lumley Life Limited
Lumley House
309 Kent Street
Sydney NSW 2000
12 April 2001
Mr (name, address and personal details deleted throughout)

Dear Mr ( )
RE: APPLICATION NO: ( )
LIFE INSURED: ( )
Thank you for your applications for Insurance with Lumley Life.
We have now completed our assessment of your applications. After careful consideration of the information provided in your personal statement, we regret that we must decline your applications due to your second occupation as a fire fighter.
Please find enclosed a refund cheque $ ( ) representing the premium that was submitted with your applications.
Your Insurance Adviser, Hans Riehs & Company P/L – Austadvisers, will contact you shortly with regards to this matter and any further questions you may have.
We look forward to being of service to you in the future.
Yours faithfully
(signed)
Christy Bentham
New Business Administrator