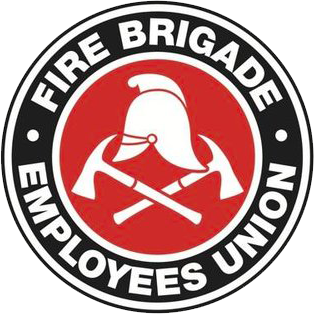 Strength in unity since 1910
$30 a week for what, Ian?
May 21, 2001
Mr MacDougall AC AFSM has outdone himself with his latest "Message from the Commissioner" concerning the D&D dispute. In fact it's so good that we've taken the unusual step of attaching his notice to ours, just in case you missed it.
The Commissioner has written:
"To date, the Government, the Brigades and the FBEU (the parties) have agreed that the cost of providing the Government's offer is 3.9%. This offer is a package of benefits which provides pensions and lump sum benefits based on "at work or directly arising from work." As previously advised this package has been calculated to require contributions by firefighters of 0.8% of salary."
"The principle has been established between the parties that these benefits can be extended to 24 hour, 7-day cover if firefighters are prepared to make additional contributions.".
He's also gone on to provide a couple of working examples. On current rates, a Senior Firefighter would be required to pay $7.15 for the Government's "at work" offer, or "$30.40 per week to receive the offer extended to 24 hour, 7 day cover".
$30 a week for what, though?
The Union notice dated last Monday 14 May explained why their offer, which is based on "potential loss of earnings capacity", is so shoddy. For starters, it wouldn't provide any benefit whatsoever for members who fell into their so-called 0%-15% "potential loss of earnings capacity", regardless of how badly you might be injured. Truth is that you could lose an entire limb – and your job – and still not qualify for a cent due to the way they've structured their offer.
What the Commissioner didn't tell you is that whilst their bogus offer has been costed at 3.1% for "at work" only, or 6.5% for "24 hour, 7 day cover", the Union's claim for comprehensive SSF-style cover has been costed at no more than 8.6%. Unlike their offer, our claim is simple – if you're deemed unfit for firefighting duties then they'll either find you a light duties position and keep you in the job, or they'll medically retire you on a 66% pension.
The reality is that the vast majority of claims, whether on-duty or off-duty, can be expected to be made for Partial and Permanent Incapacity (PPI) rather than for death or TPI. And as it stands, the biggest single problem with the Government's offer is the narrow, mean and subjective PPI benefits they're proposing. The bottom line is that any offer which stands to pay a seriously injured firefighter absolutely nothing is really no offer at all. I personally wouldn't pay even $3 a week for it, let alone $30!
Chris Read
State Secretary