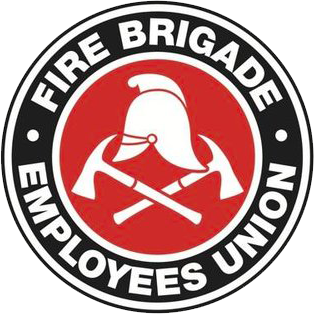 Strength in unity since 1910
Media Release – "Elvis" over Koperberg
January 3, 2002
Firefighters back "Elvis" over Koperberg
The Fire Brigade Employees' Union (FBEU) today criticised RFS Commissioner Phil Koperberg's apparent reluctance to embrace offers from both John Howard and Bob Carr to purchase much-needed specialised firefighting aircraft.
The Union says that firefighters, who have continued to applaud the invaluable contribution of "Elvis" the Erickson AirCrane, are now demanding that yesterday's federal/state government offer to secure up to four specialised firefighting aircraft is taken up.
"There should be no doubt that NSW firefighters want as many of these specialised aircraft as we can possibly get, and we want them now," the FBEU's State Secretary, Chris Read, said today.
"Firefighters everywhere are scratching our heads, as are the general public, trying to figure out why Phil Koperberg is hesitating. A single AirCrane has already proven to be the difference between 300 homes saved and disaster. It has also taken a great deal of the pressure – and risk – off our hard-pressed firefighters. What more evidence could he possibly need?"
"We simply can't believe that anybody could look such an obvious gift horse in the mouth. The real question isn't whether we need these aircraft, but rather which type, and how many," concluded Mr Read.
Thursday 3rd January, 2003
Background
Sydney Morning Herald
Wednesday 2 January 2002
The Rural Fire Service assistant commissioner, Mark Crosweller, said last night that a major front was burning to the south towards West Lindfield and Killara. There was also a fire burning towards West Pennant Hills.
"The fire is of major concern because it's bordered on all sides by residential property," he said.
Mr Crosweller said the air appliances had been instrumental in protecting between 200 and 300 houses.
"The whole co-ordination and use of helicopters, including the Air-Crane, has played a major factor in securing properties from burning," he said.
Sydney Morning Herald
Thursday 3 January 2002
(from "They work marvels but water bombers still under review")
Mr Koperberg said that while the firefighting helicopter equipped with a "sky crane" was valuable, it was not a panacea to all evils.
He welcomed the suggestions from Mr Howard and Mr Carr but said it would be irresponsible to take advantage of the present situation to seek extra resources.
"It is good for responding to the worst of the crises and then moving on to the next. It doesn't put out fires," he said.
"An Air-Crane is a great machine but it's only one small piece in a jgsaw of resources need to fight fires.
"No matter how good the aircraft, as soon as it hits firefighters have to get in and move on to the next thing.
"The ownership of a sky crane would enhance our response capacity, but it is just one of a number of important resources most of which we already have.'
Daily Telegraph
Thursday 3 January 2002
(from "Why we should rent someone else's Elvis")
Elvis might be the all-singing, all-dancing firefighting messiah to some but he has not impressed rural fire chief Phil Koperberg enough to be given a permanent home in NSW.
Elvis – the US-based Erickson AirCrane helitanker – has been successfully bombing fires across Sydney with its 9000-litre capacity payload.
Both state and federal politicians yesterday flashed their usually guarded chequebooks and committed to buying an Elvis aircraft of our own.
But Mr Koperberg remained unmoved and he all but poured cold water on the idea.
"We don't need to own a satellite because we can tap into somebody else's, we don't need to engage meteorologists because you can get them when you need them, we don't need to own an air force because we now have 65 aircraft flying every day and we own none of them," he told the Daily Telegraph.
"That money can be better spent elsewhere."
Daily Telegraph
Editorial
Thursday 3 January 2002
A valuable weapon for firefighters
IF THERE were any doubts over the capabilities of the Erickson Air-Crane Helitanker with the unlikely nickname of Elvis, they were dismissed as it appeared out of the smoke to help bring under control fires that threatened 300 homes on Sydney's north shore.
This twin turbine jet-powered helicopter with a six-blade articulated main rotary system dominated the skies over fires in the Lane Cove valley before it flew on to Pymble, where it dropped 9500 litres of water each sortie as fires licked the back fences of homes.
As far as the firefighters on the ground were concerned, the presence of Elvis made the difference on Tuesday in limiting the advancing fire front and saving property.
Water bombing of bushfires by helicopter or plane is not a new concept – but the sophistication of this helitanker through superior technology and capacity makes it a most effective aerial fire suppression system.
Its main advantage comes from the helitanker's ability to rapidly and precisely drop its payload and to refill quickly.
Elvis can unload its vast tank in 40 seconds and its snorkel attachment can refill it from any water source with a depth of 45cm in 45 seconds.
Yet this helitanker is not a weapon in the NSW bushfire armory. It is on loan from the Victorian firm Helicorp, which has leased it from overseas for the fire season.
The fact that it was able to be hired by NSW in the wake of the Christmas fires was more good luck than good management.
Prime Minister John Howard, while touring bushfire effected areas of Sydney yesterday, announced that the Federal Government would consider purchasing three of the $15 million aircraft on behalf of emergency services around the country. It is a welcome initiative.
Premier Bob Carr also was impressed with the helitanker's capabilities.
"If the experts say they want one, then I'll sign the cheque," Mr Carr said.
With this level of support, the response of Rural Fire Commissioner Phil Koperberg to the possibility of adding such an effective tool to his fire-fighting capacity was surprising.
Without offering any criticism of Elvis, Mr Koperberg would not say whether he would support its purchase. He then went on to stress that he had 20,000 firefighters deployed and they were more important than another helitanker.
Indeed, he is correct. The firefighters under his command have worked tirelessly, courageously and effectively to contain the many dangerous fires across the state.
Mr Koperberg said that over the past four days, along fronts of 1000km, there had been no fatalities, no serious injuries, nor a single house lost.
Again he is correct. However, 150 homes were destroyed before the arrival of Elvis on Saturday. While not suggesting the helitanker could have reduced those losses, it seems odd for Mr Koperberg to choose these statistics to argue against the need for a craft that would make his job easier.
If there is a piece of equipment that can make the protection of property and the task of firefighters safer, it should be given earnest consideration. Mr Koperberg, more than anyone, should realise this.