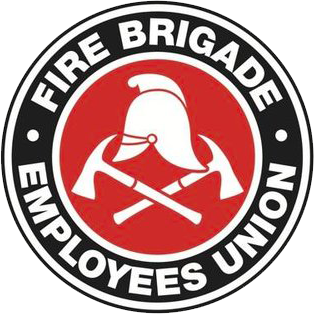 Strength in unity since 1910
A need for sensible solutions
January 9, 2002
From the Daily Telegraph
Wednesday 9th January, 2002
EDITORIAL
WITH the return of blue, smoke-free skies and the battle slowly being won against persistent bushfires in the south and central-west of the state, the desire to return to normality should not cloud the need to learn from the tragic experiences of the past two weeks.
While no one can remonstrate with the courage, dedication and effectiveness of the volunteers of the Rural Fire Service brigades, the intensity of the outbreaks and their destructive capacity has demonstrated that many questions posed by the fires of 1994 still have not been addressed.
The initiative of NSW Coroner John Abernethy to conduct a comprehensive inquiry is a step in the right direction.
It should be given the full support of Premier Bob Carr to ensure it covers all aspects of fire management and dangers posed by current local government planning and development policies.
It is unrealistic to believe that Sydney and cities throughout the state can be immune from the risk of bushfires. Almost 60 per cent of the area of greater Sydney is bushland – an environment rich in natural fuel in a climate conducive to ferocious wild fire.
This fact alone should make it imperative that Mr Abernethy resolve the vexed question of back-burning which has become a political issue instead of one of public safety.
Firefighters believe controlled back-burning reduces fuel and provides a break that is essential in reducing the spread of a bushfire.
Conservationists believe this is wanton destruction of natural habitats.
The amount of land that has been subjected to back-burning – while the figure fluctuates – is 75 per cent less on average per year than it was seven years ago.
The question of whether the effects of back-burning are as devastating as two weeks of state-wide bushfires needs to be answered and any risk posed by current policy properly assessed.
Without detracting from the tireless work of the army of more than 15,000 firefighters assembled by Rural Fire Services Commissioner Phil Koperberg, the advantages of increased use of aerial fire suppression should also come under scrutiny.
Tensions that existed between members of the NSW Fire Brigade and the Rural Fire Service during the 1994 fires still remain.
While it is impractical to combine a volunteer service with professional firefighters, there needs to be better lines of communication.
It is an unquestionable waste of resources when volunteers are flown in from interstate and New Zealand when 1500 professional firemen were off duty in the suburbs of Sydney.
In terms of development policy, proper guidelines must be set for new housing in bushland areas or adjacent to national parks where fire risk is high.
Mr Abernethy expects to have assembled a body of evidence within six months. His report will be eagerly awaited by all concerned.