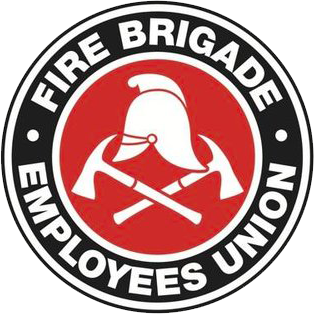 Strength in unity since 1910
D&D settlement explained (Pt 5)
June 12, 2002
Firefighters' Health and Fitness Program
Without doubt, the most controversial component of the proposed D&D settlement is the agreement for a compulsory health and fitness program for all firefighters. Several members have pointed out that the Union's officials (and myself in particular) have stated throughout this dispute that D&D benefits and health and fitness testing are two completely separate issues, and that the latter could not be agreed to before the former was settled.
Those members are of course correct, but then all that has really been agreed at the moment is that there will eventually be some sort of compulsory health and fitness program in place. Whilst virtually none of the detail of this program has been negotiated, point 8 (a) of the Heads of Agreement between the parties does require that any agreed program will need to be"underpinned by practical support, education and assistance programs". That, in our view, will mean the introduction across the state of serious support infrastructure (like qualified fitness trainers, dieticians, station gyms, etc.), the likes of which does simply not yet exist.
Point 8 (e) of the Heads of Agreement also provides that "health and fitness standards [are] to be subject to negotiation and agreement, but shall apply to all firefighters, with no distinction based solely upon rank". So contrary to the Department's previous proposals, there will not now be one standard for junior ranks and another (lower) standard for more senior ranks.
Point 8 (c) is worth noting too, as it makes it equally clear that "….. a firefighter who fails the medical reassessment or who is deemed on medical advice not capable of regaining or maintaining an acceptable level of fitness will be rehabilitated to another position in accordance with the Fire Brigades policy". That policy remains (like the rest of the health and fitness program) to be negotiated, but the real strength of this clause lies in the words "will be …" rather than just "may be …".
At the end of the day, everybody agrees that firefighting is one of the most physically demanding occupations. It follows that there will be many clear and direct benefits for members in the introduction of an appropriate, fair and properly resourced health and fitness program for all professional firefighters – and it will be up to us collectively to ensure that that's exactly what eventually happens.
I say eventually, because it should be obvious to all (including the Department) that this issue is sufficiently complex to guarantee that it will require many months, if not longer, of detailed negotiations before any program can finally be agreed upon. And once that happens the Department will then have to come up with the millions of extra dollars which will be needed in order to put all of the necessary support structures in place, and to maintain them.
The new D&D arrangements will not only start immediately, they'll actually be back-dated to February 1997. This means that all of our former comrades who have been medically retired, together with all of the spouses of those who have died since that time will now benefit from the fight we have conducted over the last 5 years. In contrast, the yet to be negotiated (let alone agreed) health and fitness program clearly has quite a long way to go.
Chris Read
State Secretary