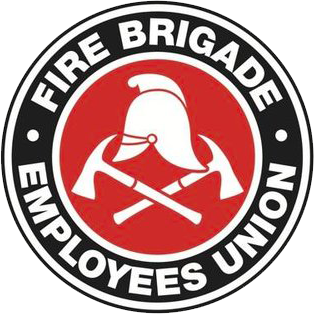 Strength in unity since 1910
D&D – Is it sorted?
June 24, 2002
Two weeks later and this, comrades, is still the (multi) million dollar question.
From our perspective, a clear answer was given by the Union members who attended our Special General Meetings which were held across the state between the 4th and 14th of June. The combined membership vote to accept or reject the 31 May Heads of Agreement document was carried by the overwhelming margin of 635 for to 24 against (with 11 members abstaining).
If only it was that simple. Much to our frustration, the Union and the Government have spent the better part of the last two weeks arguing over the meaning of the words used in the Heads of Agreement for the on-duty death and TPI benefit:
" Lump sum equivalent to 60% of salary to age 65 "
Whilst we say that it means exactly what it says, the Government is now arguing that they never really meant that at all. Rather, they now say that any lump sum payable has to be discounted against all sorts of actuarial factors to arrive at what they contend is the real final figure. The following figures (which again uses the current Senior Firefighter's salary of $48,048 pa by way of example) should hopefully give members a better indication of the extent to which the parties now disagree:
Age / FBEU position / Govt. position / difference
@ age 20 / $1,297,296 / $529,008 / $768,288
@ age 30 / $1,009,008 / $493,453 / $515,555
@ age 40 / $720,720 / $427,627 / $293,093
@ age 50 / $432,432 / $315,675 / $116,757
@ age 60 / $144,144 / $133,093 / $11,051
We'd held off reporting on this latest dispute in the hope that it would have been well and truly sorted by now. Unfortunately, the benefit of hindsight tells us that our optimism was misplaced.
It's ironic, but nonetheless true, that the Government is now exploring the possibility of paying SSF-style lifetime pensions for on-duty death & TPI (only) as a way around this new dispute over lump sums. Talk about coming full-circle! We expect to hold a further meeting with the Government this week, following which another members' update will be faxed to all stations and posted to our website. Stay United!
Chris Read
State Secretary