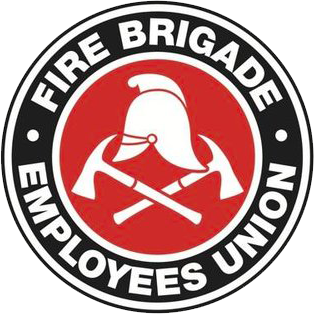 Strength in unity since 1910
D&D update, bans clarified, Vale Scott Baker
July 5, 2002
D&D Update: Pensions for death/TPI on-duty
On 24 June we reported on the disagreement which had developed between the Union and the Government over the lump sum benefits payable in the event of death or TPI on-duty (see Union website "D&D – Is it sorted?"). Negotiations over the last two weeks have seen the parties come close to settling this latest dispute. Not completely settled, mind you, but close – and the news is good.
We have now all-but secured the payment of pensions instead of lump sums for on-duty death or TPI. These pensions will be identical in every respect to the pensions currently available to SSF members: they will be payable for life, they will include additional childrens' benefits and they will provide a 2/3rds reversionary pension for the spouse of a deceased TPI pensioner. There will no additional cost to members over the previously-agreed employee contributions, yet this move to pensions will mean a 100% success in our claim for equitable on-duty death/TPI benefits.
It is hoped that negotiations over the finer details of these pensions will conclude next week, following which a comprehensive explanation of the new arrangements will be circulated. A further Special General Meeting will be required in order to allow members to vote on this change from lump sums to pensions, but this SGM will not now be held until the final D&D Award has been drafted and agreed upon.
No Extra Duties Bans – clarification
Further to the Union's standing ban on any and all new/extra duties (see Union website 9 May 2002), many delegates and members have queried the impact of this ban on various training records. The FBEU State Committee of Management has ruled that:
Training Records which are NOT banned
Training Log Books are not banned, and should therefore be completed; and
Station Registers are not banned, and should also be completed.
Traning Records which ARE banned
The Training Record Database has not been agreed to and is therefore banned; and
Monthly Training Summaries have not been agreed to, and so too are banned.
As a further reminder to members, the Community Activity Reporting Service ("CARS") which the Department attempted to introduce without agreement via In Orders 2001/26 was banned by the Union in December last year (see Union website 21 December 2001 and 9 May 2002). The Department has since continued to refuse to acknowledge this as a new productivity initiative/work practice, and this Union ban therefore remains firmly in place.
Again, Union Delegates and members who have any doubt as to what new work practices may or may not be carried out are advised to contact the Union Office for a ruling.
Vale – Comrade Scott Baker
Our sincere condolences go to the family, friends and work colleagues of Comrade Scott Baker. Scott, who was tragically killed on his way home from work yesterday afternoon, was a committed member of the Morrisset Brigade. Scott was also a staunch FBEU member, and was in fact only recently declared elected to our Union's Retained Sub-Branch Executive Committee for the coming three years.
Chris Read,
State Secretary