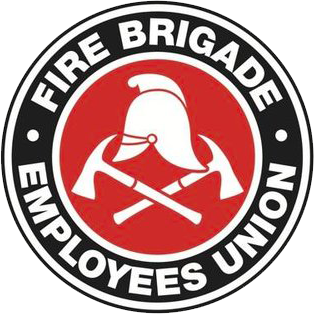 Strength in unity since 1910
Increases from 1 July 2002, FSS and Meals & Refreshments
July 25, 2002
Extra 1% for FSS members
From 1 July 2002, all employers were forced to lift their minimum contribution towards their employees' superannuation accounts, from 8% to 9% of salary. It follows that all First State Super members – being virtually every retained firefighter along with every permanent member employed since December 1992 – received an effective 1% payrise on 1 July. That's the good news.
The bad news is that having now reached 9%, employer contributions will go no further. Whilst 9% is obviously better than 8%, FSS remains woefully inadequate.
 Meal, Travel and Accommodation Allowances
Certain allowances in both the Permanent and Retained Awards increased on 1 July.
Most of these increased rates reflect a 2.9% increase in the Consumer Price Index (CPI) since the last review in July 2001. The accommodation, meal and incidental allowances have been determined at a level consistent with the reasonable allowance amounts for the 2002/2003 income year, as determined by the ATO in Taxation Ruling 2002/12, leading to a reduction in some (eg Sydney) accommodation rates.
Chris Read
State Secretary
Thursday 25th July, 2002
MEALS AND REFRESHMENTS
Permanent award Clauses 10.2.1, 10.2.2 and 10.3.1.2
Retained award Clause 8.2
Meal Allowance
Old rate = $18.50, New rate = $19.15
Refreshment Allowance
Old rate = $9.25, New rate = $9.60
TRAVELLING COMPENSATION ALLOWANCES
Accommodation Allowances ( first 35 days ) for:
Permanent award Clause 26.4.1
Retained award Clause 19.3.1
SYDNEY
Old rate = $236.20, New rate = $219.90
High cost country centres
Newcastle – Old rate = $164.20, New rate = $172.90
Wollongong – Old rate = $174.20, New rate = $174.90
Tier 2 country centres
Broken Hill – Old rate = $159.70, New rate = $153.55
Orange – Old rate = $147.05, New rate =$153.55
Wagga Wagga – Old rate = $147.05, New rate = $153.55
Elsewhere in NSW
Old rate = $135.05, New rate = $140.55
Actual and/or Incidental expenses:
Permanent award Clauses 26.4.2 and 26.5
Retained award Clauses 19.3.2, 19.4 and 27.3.3
Capitals
Old rate = $13.05, New rate = $13.45
Elsewhere
Old rate = $13.05, New rate = $13.45
Meal Allowances – ( Capitals and high cost country centres ):
Permanent award Clauses 26.3.1.1, 26.3.1.2 and 26.3.1.3
Retained award Clauses 19.2.1, 19.2.2 and 19.2.3
Breakfast – Old rate = $16.65, New rate = $17.20
Lunch – Old rate = $18.55, New rate = $19.20
Dinner – Old rate = $31.95, New rate = $33.05
Meal Allowances – ( Tier 2 country centres and elsewhere ):
Permanent award Clauses 26.3.1.1, 26.3.1.2 and 26.3.1.3
Retained award Clauses 19.2.1, 19.2.2 and 19.2.3
Breakfast – Old rate = $14.80, New rate = $15.30
Lunch – Old rate = $16.95, New rate = $17.55
Dinner – Old rate = $29.25, New rate = $30.25
Specified Journey Rate ( permanent members only ):
Permanent award Clauses 26.6.4, 25.2.3, 29.6.5 and 29.8.1
Engine Capacity
Over 2700cc – Old rate = 25.5 cents/km, New rate = 26.2 cents/km
1600cc – 2700cc – Old rate = 23.6 cents/km, New rate = 24.3 cents/km
Under 1600cc – Old rate = 19.9 cents/km, New rate = 20.5 cents/km
Official Business Rate ( permanent members only ):
Permanent award Clauses 26.6.5.4 and 29.8.4
Engine Capacity
Over 2700cc – Old rate = 71.6 cents/km, New rate = 73.7 cents/km
1600cc – 2700cc – Old rate = 66.6 cents/km, New rate = 68.5 cents/km
Under 1600cc – Old rate = 47.7 cents/km, New rate = 49.1 cents/km