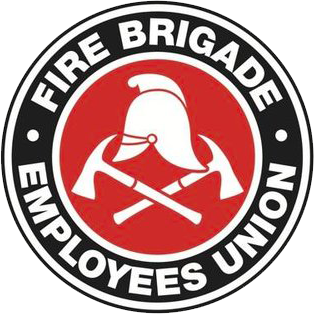 Strength in unity since 1910
Above the law?
August 2, 2002
Further to the notice issued last Wednesday the FBEU has since met formally with the Department in an effort to resolve the many concerns we have, principally over the review of the Regulations, but also over the approach the Department has taken to a number of outstanding industrial issues.
Late this afternoon, the Union again tried to resolve the difficulties over the re-draft of the Regulations but was met with pig-headed determination by the Department's reps.
So what's it all about? From the Union's point of view there were a number of problems with theexisting Regulations, not the least of which was the denial of natural justice in Regulation 35 which the Department won't budge on. It reads:
A firefighter is guilty of misconduct if the firefighter:
(b) commits an offence (other than an offence of a trivial nature) in New South Wales or elsewhere, whether or not the firefighter is prosecuted or convicted for the offence.
In the Department's view, it matters not if an offence can be proved using the judicial system-they are above all that. They want to charge you anyway – even if you are found not guilty by no less than seven learned Judges of the High Court.
But they were not content with simply abusing whatever power they think they should have. They now want complete control over every aspect of your employment. The following Regulation was insisted upon this week after not even being mentioned during the 16 previous drafts that were presented to the Union.
8. Firefighter's positions
The Commissioner may create, abolish or otherwise deal with any firefighter's position.
You'd have to wonder why this brand new Regulation is now so urgently required? You'd also wonder why they were so firm on having it included in the new Regs? We can only assume that this new Reg will be of some help to their yet to be disclosed future plans. When asked, they were unable (or unwilling) to explain why it was needed. Nevertheless, they had to have it.
Regulation is about control. Clearly they want more over you whilst shedding any restrictions that may exist over their responsibility to use power in a manner that reflects natural justice and modern industrial practices.
After numerous exchanges the Union is now left with no other option than to implement industrial action. Accordingly, the attached bans are to be implemented from 1800 hours tonight and will remain in force until further notice.
Darryl Snow
President
Friday, 2 August 2002
Bans to be implemented from 1800 hours Friday 2nd August 2002
Relieving bans: No member is to perform any relieving, stand-bys or out-duties. Members are to return to and remain at their base station, save for any members who are currently relieving out of the GSA, who may remain at their present location. Members are not to change platoons to fill known or unknown absences, and members who act as 'Z men' are to remain at their base station on the platoon they are currently working throughout.
Members to transport own gear: LSV's (ie District Trucks) must not transport a firefighter's gear at the completion of a recall. Members on recall are to transport their gear to AND from the recall station to their base station, which therefore entitles them to claim return kilometres for each and every recall performed.
No paperwork or charges: No member is to complete any occurrence books, fire reports, fire permits, station registers or false alarm charge sheets. However, all other paperwork/administrative duties are to continue to be carried out. Members are not to levy any charges concerning AFA calls or Hazmat incidents.