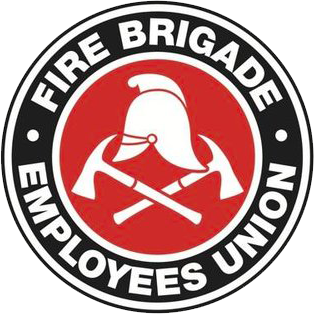 Strength in unity since 1910
Minister Koperberg?
August 26, 2002
Following on from a SMH article a few months back, it was again reported in yesterday's Sun Herald that RFS Commissioner Phil Koperberg remains on target to be a Labor candidate in the State election to be held on 22 March 2003. If the article is to be believed then Penrith is the likely seat, which once won will then see Bob Carr fast-track Mr Koperberg "straight into the ministry, heading a super department comprising all emergency services".
Having already saved the state in '94, '97 and again in Xmas '01, it would make sense for Mr Koperberg to now head for Macquarie Street. After all, after 8 years of frenzied empire building out at Rosehill there can't be too much left to achieve with the RFS. And the prospect of being No.1 for all emergency services would surely be too great a temptation for "the State's top fireman" (as the Sun Herald described him) to resist.
Mr Koperberg has of course been courted for politics before, although the last time was back in 1994 when he was urged by the Liberal Party to replace the-soon-to-be-jailed Barry "bomber" Morris in his Blue Mountains seat. History will show that Mr Koperberg eventually declined, thereby guaranteeing Labor's Bob Debus a narrow win in the Blue Mountains – and Bob Carr a one seat victory in the 1995 election. History will also show that the Carr Government started rewarding PK and the RFS in spades in 1995, and hasn't stopped since.
Whatever form Mr Koperberg's politics actually take, he is clearly no worker-friendly socialist. Nor is he any friend of the NSWFB or FBEU. It's impossible to speculate on the full agenda of a Koperberg Ministry, but his long-held dream of a Victorian-style CFA/MFB arrangement (without retained staff) would have to be at very short odds.
Has Labor's recent preference for style over substance in its candidates become truly endemic? Time will shortly tell, but if the predictions of Mr Koperberg's ALP candidature are realised then FBEU members can expect their Union to be far more than simply a passive observer in the election which follows.
Chris Read
State Secretary
Monday 26th August, 2002
Koperberg poised to pick from 3 hot seats
By Andrew West
The Sun Herald
August 25,2002
THE State's top fireman is still pondering an offer to run for Parliament at the 2003 NSW election – so the Labor Party has delayed choosing candidates in three key seats.
Rural Fire Service Commissioner Phil Koperberg has told Premier Bob Carr he is interested in representing the ALP and the party is now keeping its options open in Penrith, Heathcote and Charlestown.
But because Mr Koperberg, 59, is a senior public servant, and not yet an ALP member, he cannot anounce his candidacy. "Have I been formally approached?" he said. "No I haven't. Have we jocularly talked about it all over the place? Of course we have.
"What I have made clear is that I intend to be the commissioner for the entire next bushfire season, from 1 October until the end of February-March."
The party's head office has told branches in the three heavily wooded seats that candidate selection will be delayed "until after the fire season". The election is set for March 22, which means candidates would have to be endorsed by late February.
Heathcote MP Ian McManus, who already faces a preselection challenge from public service union official Paul McLeay, said head office had told him to expect a decision on Labor endorsement "later rather than sooner".
But he warned that those attempting to impose a celebrity candidate on the southern Sydney seat "should remember two words – David Hill", a reference to the unsuccessful 1988 run at Federal Parliament by the former ABC boss, who came from the eastern suburbs.
Mr Koperberg, who lives in the lower Blue Mountains, wants a seat in the bushfire belt around Sydney.
But in Penrith, the retiring MP, former community services minister Faye Lo Po, is insisting that a local replace her as the candidate and is strongly backing Mark Greenhill, chairman of the Western Sydney Regional Organisation of Councils.
"Phil Koperberg is a sterling character, a hero to many people in this State," she said. "But if he wants to represent the Labor Party then it would be a good idea if he joined the party."
Parachuting in a candidate suggested the ALP could not find a member to represent Penrith.
"I find that pretty offensive," she said. "Communities are funny about who they own and who they support."
Under the plan worked out with Premier Carr, Mr Koperberg would go straight into the ministry, heading a super-department comprising all emergency services. While the commissioner is highly popular with volunteer firefighters, the State's professional firemen and women, over whom he would preside as minister, are less enthusiastic, believing he has denied them resources in recent years.